Overview
Image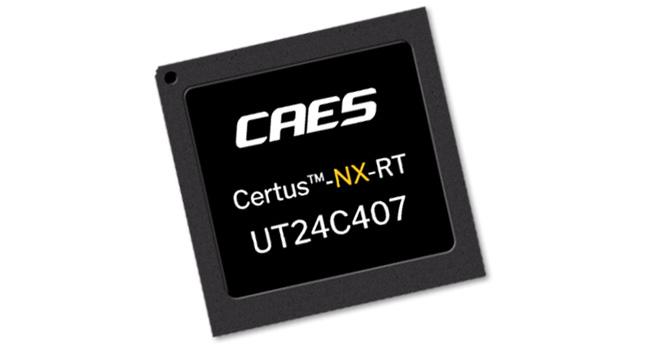 Certus™-NX-RT FPGAs are purpose-built for space missions with SnPb solder ball leads and are produced from single, traceable wafer lots that have passed radiation acceptance testing.
These small, power-efficient FPGAs have 39K logical cells that are supported with 2.5Mb of on-die memory, analog features and wideband interfaces making them ideally suited to efficient, scalable distributed processing architectures.
Key Tech Specs
Key Features
:
28 nm FD-SOI technology for SWaP and radiation performance
39K programmable logic cells
2.5 Mb (EBR and LRAM) embedded memory

Max Image Size (with maximum LRAM and EBR) is 8.807 Mb

Gen1/2 PCIe, SGMII (Gigabit Ethernet), LVDS, LVCMOS and more interfaces
Dual 12-bit ADCs
Expert radiation and FPGA technical support
Comprehensive suite of development tools and fault-tolerant libraries
Programmable Core

Low-power mode
High-performance mode
High embedded memory count
DSP blocks

Hard Macro Blocks

One lane PCIe (5 Gbps)
CDR for SGMII (1.25 Gbps)
ADC

Fast Programmable I/O

Diff I/O (1.5 Gbps)
LVDS, subLVDS, SGMII
DDR3 (1066 Mbps)
Up to 192 total I/O
Physical:
Plastic package, SnPb balling (x256)
14 mm x 14 mm, 0.8 mm pitch
Operational Environment:
Temperature Range: -40°C to 125°C
Total Ionizing Dose: <100 krad (Si)
SEL Immune: ≤80 MeV-cm2/mg
Power:
Voltage:
Supply Voltage (Core): 1.0V
Supply Voltage (Aux): 1.8V
I/O Voltage Range: 1.0V - 3.3V
Primary I/O:
LVDS
Soft D-PHY
SGMII
PCIe
GbE
Phase-Locked Loop (PLL):
SERDES:
Supported Memory:
DDR2/3L x8 or x16
LPDDR2/3 x8 or x16
ADC:
Security:
Bit stream encryption (AES-256) & authentication (ECDSA)
Support
Do you need help with an existing product?
Our customer and technical support teams are happy to assist.