Overview
Image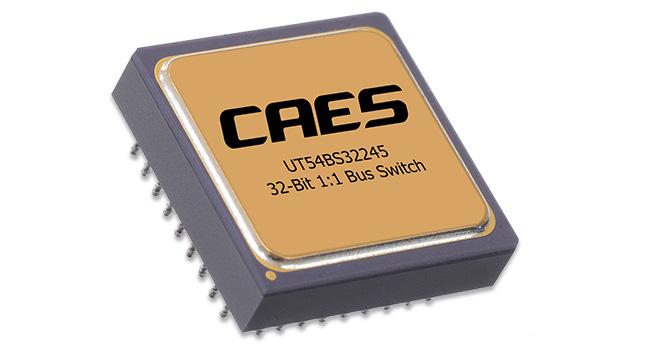 The UT54BS32245 provides 32 bits of high-speed CMOS-compatible bus switching.
Ideal for high speed, bus isolation applications, the UT54BS32245 supports different configurations options for flexibility. The device can be organized as four 8-bit switches, two 16-bit switches or one 32-bit switch.
CAES's Bus Switch product family provides cold sparing capability to other interfacing products removing the need for actual cold sparing multiplexer inputs.
Key Tech Specs
Features:
32-bit Bus Switch
+3.3V Operating Power Supply with Typical 11Ohm Switch Connection between Ports
+5.0V Operating Power Supply with Typical 5Ohm Switch Connection between Ports
Bidirectional Operation
Ultra-Low Power CMOS Technology
-60dB Signal Isolation
500MHz Channel Bandwidth (3dB)
Applications:
Memory Interface
Bus Isolation
Redundancy
Analog Applications Support
Operational Environment:
Temperature Range: -55°C to +125°C
Total Ionizing Dose: <300 krad (Si)
SEL Immune: ≤100 MeV-cm2/mg
Physical:
99-Lead LGA, BGA, CGA
Xx mil Pitch
Power:
xxW (typical) 
Flight Grade:
QML-Q, QML-V
Export Control Classification Number (ECCN):
9A515.e.2
SMD Number:
5962-15241
ADDITIONAL SPECIFICATIONS
Downloads
Datasheet
Application Notes
Support
Do you need help with an existing product?
Our customer and technical support teams are happy to assist.