Image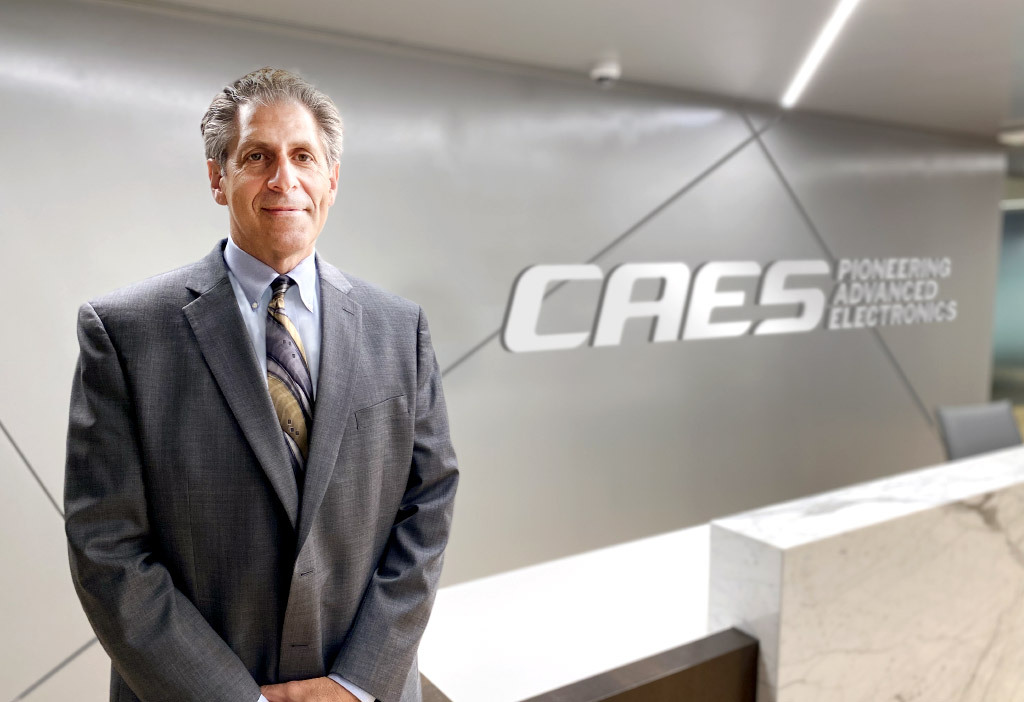 Mike Kahn
President and CEO
CAES Board of Directors
Mike Kahn is president and CEO of CAES. With over 2,700 employees across 11 sites throughout North America and Mexico, CAES is a pioneer of advanced electronics for the most challenging defense and aerospace trusted systems. As a leading provider of advanced technology to the United States aerospace and defense industry, CAES delivers high-reliability RF and digital solutions that enable our customers to ensure a safer, more secure planet.
During the course of his career, Mr. Kahn has served in a variety of executive leadership positions covering defense, space, strategic and commercial system businesses and related operations. Since 1981, he has been directly involved with advanced propulsion and related mission critical systems for NASA, the U.S. military and a variety of commercial customers. Prior to joining CAES, Mr. Kahn was the sector vice president and general manager of Weapon Systems at Northrop Grumman, and previously the company's president of Defense Systems Division. He also served as president of Orbital ATK Defense Systems Group prior to its acquisition by Northrop Grumman. Through these roles, he oversaw the company's precision weapons, tactical rocket motors, hypersonic propulsion, advanced electronics and fuzing, energetics and munitions for the United States military and its allied nations.
Throughout his tenure at Orbital ATK, Mr. Kahn held many management positions. As President of ATK's Missile Products Group, he oversaw the company's advanced capabilities in anti-radiation strike weapons, aircraft survivability systems, advanced ordinance and tactical propulsion. Before assuming that role, he was Executive Vice President of ATK's Aerospace Systems Group, as well as Executive Vice President and General Manager for ATK Launch Systems, where he was responsible for key programs including the space shuttle reusable solid rocket motors; development of programs to support NASA's future space exploration needs, and propulsion systems for Trident D-5, Minuteman, Missile Defense and various launch vehicles.
Mr. Kahn has received numerous awards for leadership and management, and fosters a workforce culture centered on meeting commitments, performance excellence and continuous improvement. He received a Bachelor of Science degree in mechanical engineering from the University of Rochester and an MBA from Pepperdine University.
Image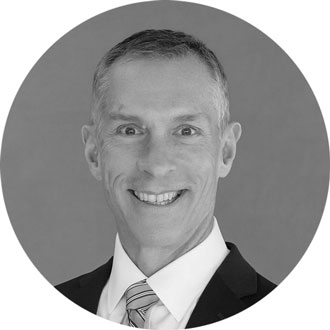 Bruce Almquist
Senior Vice President and General Counsel
Bruce serves as the Senior Vice President and General Counsel for CAES. He is responsible for leading a team that provides practical contract, compliance (other than U.S. Government Contracting) and legal support for the company. With over 30 years of experience, mostly in-house, Bruce has a unique combination of experience in multiple areas including U.S government contracts, commercial contracts, outsourcing, international law and compliance and providing pragmatic counsel to senior executives of FTSE 250 and Fortune 500 companies.
Prior to joining CAES, Bruce spent 18 years at Electronic Data Systems (EDS), an IT services company, which was acquired by Hewlett-Packard in 2009. While at EDS, Bruce started as an outsourcing lawyer, became responsible for legal support to its health care unit, moved to England to be responsible for legal support to its Europe, Middle East and Africa business and returned to the US to be responsible for legal support to its US Government business. While in England, Bruce transformed the stove piped, disparate country legal functions into a centralized, single budget EMEA legal function aligned to US contracting principles and, while supporting the US Government business, was instrumental in leading the legal efforts that supported a multiyear effort to turnaround EDS' contract with the US Navy for its intranet.
Bruce holds a Bachelor of Arts degree in public policy studies from Duke University and Juris Doctorate degree from University of Tulsa.
Image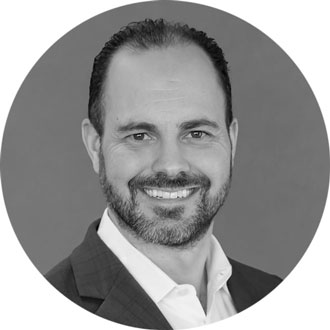 Sean Daily
Senior Vice President and Chief Financial Officer
CAES Board of Directors
Sean Daily serves as CAES' Chief Financial Officer and is responsible for the company's finance operations. He also serves on the CAES Board of Directors. 
Prior to joining CAES, Sean held numerous leadership roles in finance at Lockheed Martin and served most recently as Vice President, Finance and Business Operations for LM Space. There, he led a diverse team of 730 finance professionals and was responsible for financial management, pricing, program finance and control, contract negotiation and financial administration for government and commercial programs.
Sean received a Master of Business Administration degree from George Washington University and a Bachelor of Science degree from Virginia Tech in finance. He holds his Series 7, Series 66 and Colorado Health and Life Insurance Licenses. Sean also has experience as a franchise owner of fitness studios in Colorado.
 
Image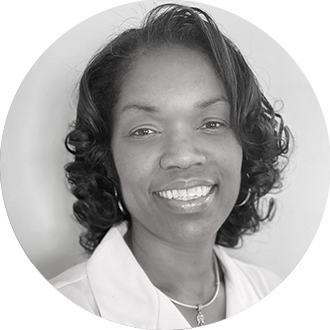 Steffanie Easter
Senior Vice President and Chief Sustainability Officer
Steffanie Easter is responsible for the overall sustainability efforts of the company to drive best practices across key elements of environmental, social, and governance standards, and support related strategic engagements with industry peers and customers.
Steffanie previously served as the Vice President, Deputy Army Business Unit and Vice President, Strategy and Planning at SAIC, where she led the strategic growth and development within the defense and civilian sector. Prior to that, she worked in both the U.S. Navy as the Director, Navy Staff in the Office of the Chief of Naval Operations and the U.S. Army as the Acting Assistant Secretary/Principal Deputy Assistant Secretary of the Army for Acquisition, Logistics and Technology. She started her career in engineering at NAVAIR. Steffanie currently serves on the Board of Directors for MRIGlobal. 
Steffanie holds a Master of Science Degree in Engineering Management from Catholic University and a Bachelor of Science Degree in Chemical Engineering from North Carolina State University.
Image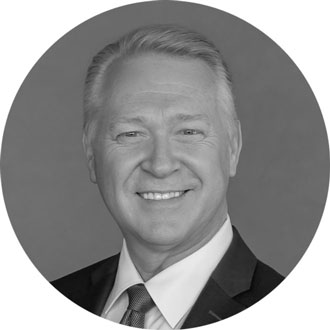 Dave Fink
Senior Vice President and Chief Human Resources Officer
Dave Fink serves as the Senior Vice President of Human Resources and CHRO for CAES, where he is responsible for developing a high performing, engaged workforce.
Prior to CAES, Dave served as Vice President and Regional Head of Human Resources and Workplace for Airbus, where he was responsible for the HR, Health & Safety and Facilities functions in North America. Dave previously held HR leadership positions in other aerospace and defense companies, including EADS North America and Pratt & Whitney.
Dave holds a bachelor's degree in management and entrepreneurship from Buena Vista University.
Image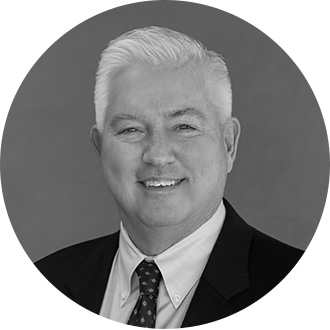 Steve Hogan
Senior Vice President Operational Excellence and Partnerships
Steve Hogan is CAES' Senior Vice President Operational Excellence and Partnerships. His responsibility spans organizational relationships with our customers and suppliers as well as manufacturing build of products across the enterprise. He has functional responsibility for the operations, manufacturing, quality, security, program management, information technology, information security, contracts and supply chain in the execution of the CAES portfolio.
Steve most recently worked for the Department of Defense (DoD) on the F-35 Joint Strike Fighter program, leading the execution of global sustainment across the $15B domestic and international enterprises. Prior to his service in the DoD, Steve held several senior leadership positions at Northrop Grumman Corporation, including leading Global Supply Chain for the Defense Systems sector and serving as Vice President and General Manager over the Integrated Logistics and Modernization division for the Technology Services sector.
As a graduate of Mechanical Engineering from the University of Maryland, Steve also holds a Master of Science degree from George Washington University and is a member of the University of Maryland Mechanical Engineering Board of Advisors.
Image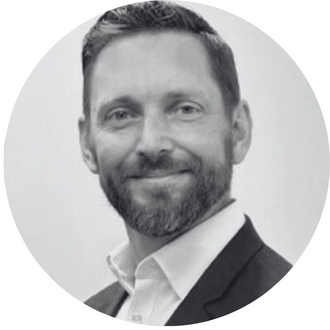 Clayton McClain
General Manager, Mission Systems Division
Clayton McClain is the General Manager of the Mission Systems Division at CAES. In this role, he leads five CAES locations: Lansdale, PA; Lancaster, PA; Woburn, MA; Eatontown, NJ; and Whippany, NJ. Clayton is responsible for the diverse programs within the Division.
Previously Clayton served in leadership roles at L3Harris Technologies and L3 Harris, most recently as VP/GM Space and Sensors Division and General Manager of Electron Devices.  Clayton also worked at Lockheed Martin and JARAN Aerospace Corporation. 
Clayton has a Bachelor of Science Degree in aeronautical engineering from Rensselaer Polytechnic Institute and a Master of Business Administration from Rutgers University-Camden.
Image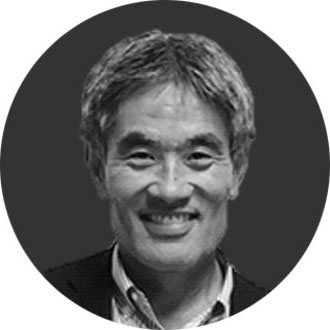 Alan Takahashi
General Manager, Missiles Systems Division
Alan is General Manager for CAES' Missile Systems Division. In this role, Alan is responsible for the overall performance of the Division, which is located in San Jose, CA.  Alan has worked over 30 years at CAES and its legacy companies, and his previous roles include Guided Munitions Product Line Vice President and Director of Program Management.
Alan began his career at Watkins-Johnson Company as a mechanical engineer and was promoted to a number of roles within the company including management of the Mechanical Engineering and Process Engineering group and directing operations for the Stellex Broadband Wireless Department at the Stellex Microwave Systems.
Alan holds a Bachelor of Science degree in mechanical engineering from California Polytechnic State University in San Luis Obispo.
 
Image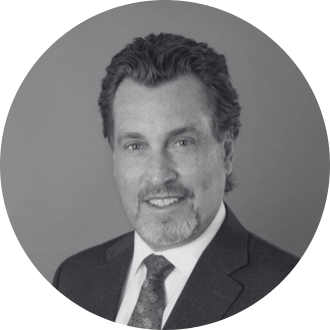 Chris Wiltsey
General Manager, Defense Systems Division
Chris is the General Manager for CAES' Defense Systems Division.  In this role, Chris leads the largest facility at CAES in San Diego, CA, and oversees the many programs in the Division.
Before joining CAES, Chris was at Curtiss Wright for over 20 years in various progressive leadership roles, most recently as Senior VP and GM of Defense Solutions.  Prior to Curtiss Wright, he was a Co-Founder of the company South Seas Corporation.  Chris holds a Bachelor of Science Degree in electrical engineering from the University of California, Berkeley.
Image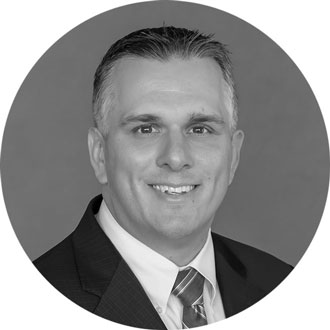 David Young
Senior Vice President and Chief Operating Officer
David Young serves as CAES' Senior Vice President and Chief Operating Officer. In this role, David works with the company's operating divisions on the overall technical roadmap and related business strategies for the company. He focuses on pioneering advanced research and early prototyping, strengthening technical interchanges on strategic programs with our customers, and leading our new business efforts.
Prior to joining CAES, David served as Vice President of Advanced Program Development at Lockheed Martin Space in Colorado, where he led a diverse team to deliver numerous technology innovations and development programs. Previously, David served as the sector VP of Business Development & Strategy at Northrop Grumman. During 12 years at Northrop Grumman he held a variety of senior business development, strategy, and engineering management roles across many DOD and NASA programs. 
David holds doctorate and master of science degrees in aerospace engineering from Georgia Institute of Technology. He also received bachelor of science degrees in both aeronautical engineering and physics with a minor in mathematics from Clarkson University. During his career, David has received numerous awards and recognitions, such as a National Science Foundation Fellowship, NASA Group Achievement Award, and two Scientific Notable Achievements from the Air Force Research Laboratory.
Image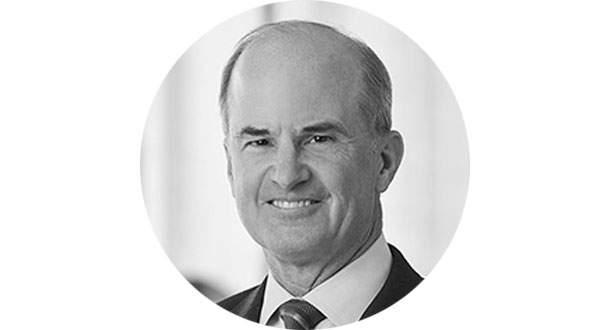 Gen. Kevin P. Chilton (Ret.) served as a test pilot and astronaut over his career in the Air Force, having commanded the STS-76, his third Space Shuttle mission and served as the Deputy Program Manager for Operations for the International Space Station Program.  Gen. Chilton concluded his Air Force career as Commander, U.S. Strategic Command. He is a trustee of the Air Force Academy Falcon Foundation, a member of the Los Alamos and Lawrence Livermore National Laboratories Board of Governors and a member of the Sandia National Laboratory Board of Managers. Gen. Chilton served as an independent consultant and director for Level 3 Communications, Orbital ATK, the Aerospace Corp., Anadarko Petroleum Corp., and Schafer Corp. 
Dr. Mark T. Esper served as the 27th United States Secretary of Defense from July 2019 until November 2020 and was the United States Secretary of the Army from 2017 to 2019. The former Raytheon Company vice president, who also worked on Capitol Hill, previously served as the deputy assistant secretary of defense (negotiations policy) and earlier on the Army staff as a war planner. He spent 10 years on active duty as an Infantry Officer. Dr. Esper graduated from the U.S. Military Academy in 1986, and has two advanced degrees from Harvard University and George Washington University. Among his awards is the Department of Defense Medal for Distinguished Public Service. 
Image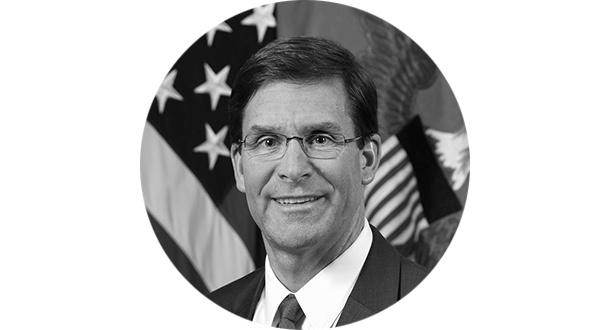 Image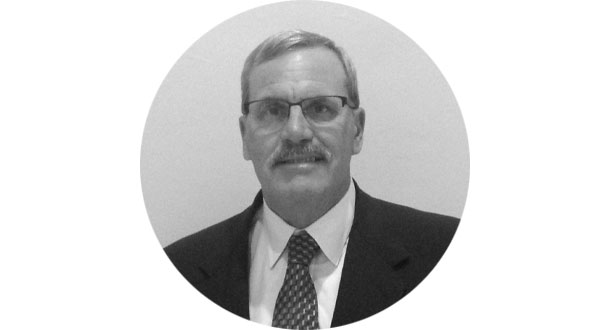 Bob Hitt serves as Chairman of Advent portfolio company Laird, a global engineering technology company providing solutions for electromagnetic integrity, thermal performance and connectivity. He is the former Chairman of Ammeraal Beltech, which was successfully sold by Advent in early 2018. Prior to his chairmanships, Bob was President and CEO of Rexnord Industries which he grew to $1.85 billion sales under the ownership of first Carlyle and then Apollo. He was previously the President of Invensys Climate Controls and then the divisional CEO of Invensys Automation Systems.
Shonnel Malani serves as Chairman of the Board of Cobham Ltd and is a Managing Director at Advent International. He joined Advent in 2011 and focuses on buyouts in the industrial sector. Shonnel has been a private equity investor since 2004, working primarily on large and mid-cap buyouts at Bain Capital and Centerbridge Partners, prior to joining Advent. Shonnel began his career as an investment banker with Morgan Stanley. Shonnel earned his BCom from McGill University, an MBA from The Wharton School and a MPA from the Fels Institute of Government at the University of Pennsylvania.
Image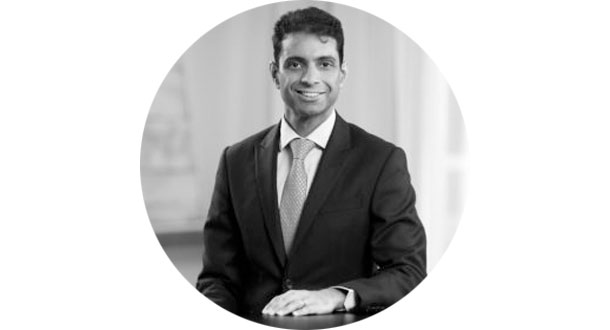 Image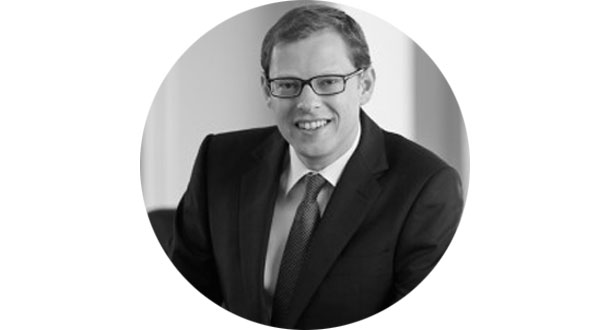 Michael Marshall is a Director at Advent International and focuses on investments in the Industrial sector. He joined Advent in 2012 from Bain & Company where he worked in their private equity practice. Prior to Bain, he started his career as a corporate lawyer. Michael holds a BA with First Class honours in Politics, Philosophy & Economics from Oxford University.
Martha McSally is a decorated combat veteran with over 35 years of experience in aerospace, defense and national security.  McSally served as U.S. Senator from Arizona and in the United States House of Representatives for Arizona's Second Congressional District. Prior to serving in Congress, McSally was a pioneer in the United States Air Force as an A-10 pilot, reaching the rank of Colonel and becoming the first woman to fly a fighter jet in combat in U.S. history, as well as the first woman to command a fighter squadron. 
Image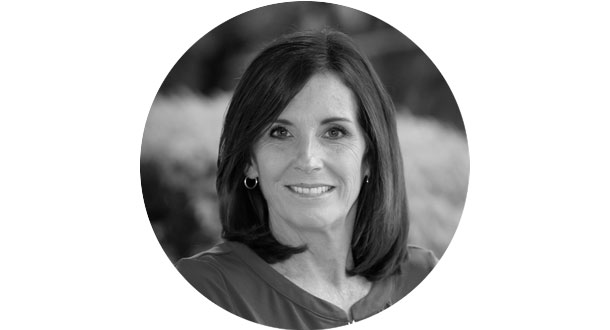 Image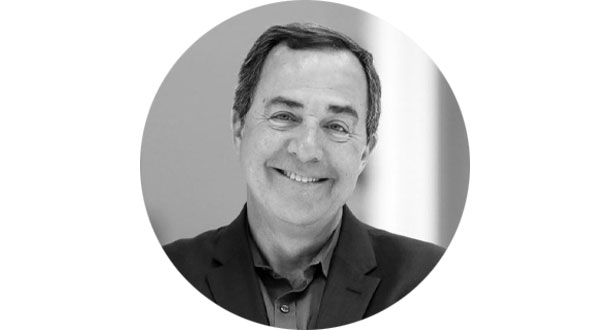 Mark N. Sirangelo is the Entrepreneur Scholar in Residence at the University of Colorado. He was formerly the Executive Vice President of the Sierra Nevada Corporation (SNC) and head of Sierra Nevada Corporation's Space Systems, one of the country's top space technology companies which has participated in over 300 space missions, including over 30 planetary missions and is the builder of the next generation space shuttle, Dream Chaser. Mr. Sirangelo was formerly the Chairman and CEO of SpaceDev, Inc., prior to its merging with SNC and has spent his career building and leading aeronautics, space and technology companies.
Robert F. Weiss, Chairman of the CAES Board of Directors, is a member of the Board of Advisors to Hermeus Corporation, a hypersonics startup and Alpine Advanced Materials, LLC, a developer of custom engineered parts and components utilizing nanocomposite technology. Previously, Robert served in various leadership capacities at Lockheed Martin, including as Executive Vice President and General Manager of the Advanced Development Programs (aka the Skunk Works®). Prior to joining Lockheed Martin in 1985, Weiss served eight years as an officer in the U.S. Navy, and an additional 16 years in the Naval Reserve, retiring in 2000 with the rank of captain.
Image