Overview
Leveraging more than 50 years of experience, CAES engineers provide specialized, mission-critical engineering solutions.
CAES has engineering solutions for electronic warfare, communication, navigation and identification (CNI), guided munitions and missiles, radar, security and surveillance, industrial and commercial applications.
Our engineers provide comprehensive support to help customers optimize all aspects of design, from conception to long-term production, including: design, manufacturing, packaging, assembly, and test services.
We support customers' engineering requirements through our extensive capabilities.

CAES standard products and custom microelectronic solutions include antennas and apertures, transmit/receive modules, digital receivers and exciters, frequency converters, synthesizers, signal processors, preselectors, switch matrices, and integrated microwave assemblies.
SWaP Optimization
Size, Weight and Power (SWaP) Optimization
When mission requirements lead to challenging SWaP constraints, CAES is the industry's leading partner for designing technology solutions leveraging innovative techniques.
CAES is an industry leader in SWaP Optimization with many examples of achievements.
Image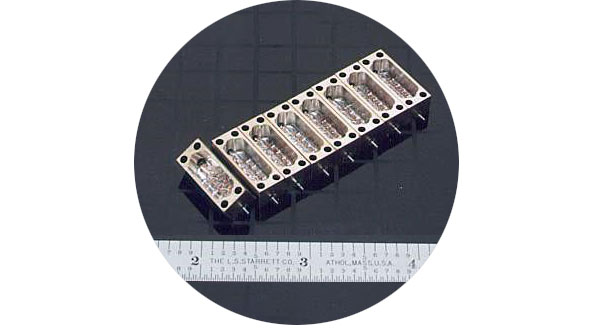 These include CAES' X-Band Power Amplifier with 1,000 watts of power in a 5" x 4" x 1" form-factor; as well as our SOSA-aligned 0.5 - 18 GHz transceiver with 2 GHz instantaneous bandwidth, great spurious performance, and under 350 nanoseconds tuning all in an 1" single 3U slice.
We also offer a Ka-band, 64-element subarray with one watt per element of transmit power in a 1.9" x 1.4" x 1.0" form factor and a C-/S-Band datalink in a footprint the size of a United States quarter.
In addition, CAES provides high performance, compact, rugged RF filters for radar, electronic warfare, and missile applications.
CAES leverages innovative techniques to achieve SWaP optimization, including:
Small Custom Form Factors: CAES designs high performance solutions utilizing unique form factors for challenging applications such as  missile and unmanned aerial vehicles (UAV).
Alumina Thin Film Approach: Attributes include small, modular circuit assemblies, low RF loss, gold-plated ground vias, precision printed features, reduced cycle time, reduced costs, and field reliability.
Chip and Wire - Bare Die Approach: Increased integration allows for size and weight reduction. Great for innovative packaging solutions. Potential for improved power management, reliability, and lower cost.
Challenge: To integrate new 6-channel converter with existing synthesizer in the same form factor without any loss in performance
Our customer sought a 6-channel converter to fit alongside its existing synthesizer and within its current footprint. Other requirements included two local oscillator sources, BIT and calibration functionality and volume production of over 50 units per month.
Since the customer's synthesizer was already the size of CAES' 6-channel converter, we had to produce an innovative design to meet their needs. Utilizing our SWaP Optimization expertise, CAES was able to develop an integrated solution that achieved better performance on both products in half the size while delivering industry-leading spur free dynamic range. All objectives were met as thousands have been shipped to date.
Image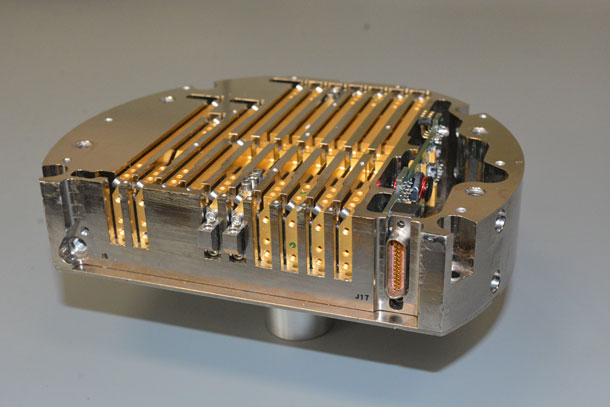 High Frequency
High Frequency (Microwave through Millimeter Wave)
CAES provides leading technologies through millimeter wave to enable innovative uses of the electromagnetic spectrum from the low 100 MHz range to W-Band.
CAES is an industry leader in providing custom and off-the-shelf standard designs and custom solutions for RF, microwave and millimeter wave bands for the radar, missile, and communications markets.
Leveraging our wideband technology expertise, CAES is also a leading provider of solutions for the electronic warfare market.
CAES doesn't just profess to have millimeter wave expertise, we deliver it every day. Thousands of unique broadband and narrowband standard and custom products have been designed, manufactured, tested and shipped from our operations centers. Across CAES' enterprise, the company is able to provide solutions for small quantities to high production volumes (thousands) as well as boutique-level to large scale engineering and design efforts.
CAES' standard and custom products include RF, microwave and millimeter wave components, cable assemblies, rotary joints, waveguides, integrated microwave assemblies, RF subsystems and antennas.
CAES is able to meet our customers' exacting requirements for benign and harsh environments. Our frequency expertise covers low 100 MHz range to W-Band. Whether you need a 3 channel, gun hard transceiver the size of a quarter, or a broadband 24 to 44 GHz converter, or a block converter from 17 to 40 GHz.
High Power Transmit
High Power Transmit
CAES technology enables high power system requirements while effectively balancing SWaP and thermal management.
CAES leverages decades of aerospace and defense electronics design expertise to support a range of high power solutions through millimeterwave.
In combination with CAES SWaP optimization expertise and unique thermal management techniques, CAES solutions enable leading electronic warfare, radar, and other missions.
For customers requiring rugged design, flexible form factors, and fast, precision beam steering and control, CAES provides a variety microwave and millimeter wave technologies.  Our antenna offerings include AESA antennas, high-power transmit antennas, dual-linear, high-power, crossed notch antennas and low-profile broadband stub antennas. CAES' high power aperture solutions are ideal for military, and commercial avionics applications. 
CAES designs and manufactures custom, high power RF power amplifiers for challenging military and defense applications worldwide. Generally leveraging both COTS and proprietary GaN technology and coupled with unique, low loss combining networks, our RF Amplifiers are available through Ka-Band, with bandwidths exceeding 10:1 and with power levels in excess of 10KW. CAES high power solutions are in use worldwide for communications, electronic attack, and radar applications.
 
MOSA / SOSA
Modular Open Systems Approach (MOSA) – Sensor Open Systems Architecture (SOSA™)
MOSA is an integrated technical and business strategy for designing affordable and adaptable systems.
SOSA is a unified technical MOSA standard for EW, SIGINT, radar, communications and EO/IR that is being developed by the SOSA Consortium, of which CAES is a member.
SOSA-aligned CAES solutions are in development for EW, SIGINT, radar, and communications applications. 
Image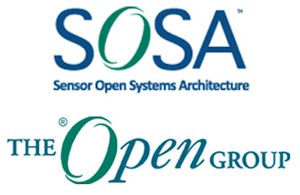 Image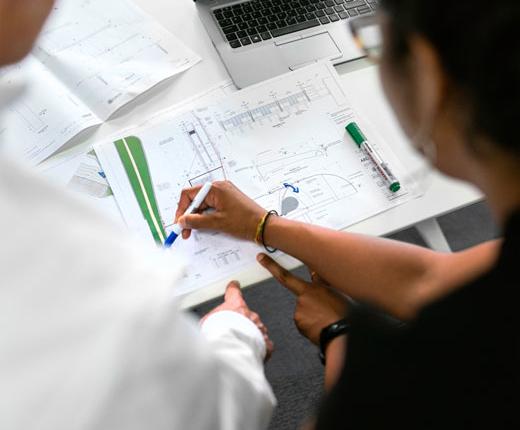 Do you need help with an existing product?
Our customer and technical support teams are happy to assist.
Are you ready to order?
Our team is happy to assist.
Stay Engaged with Us
Keep apprised of the latest news by subscribing to our CAES In Point newsletter.