Overview
CAES is a leading supplier of integrated RF assemblies and subsystems covering narrow and wideband frequencies up through W-Band for commercial, civil and military applications.
CAES has the expertise to design, build, manufacture and test, high performance, complex assemblies to meet customer-specific, size, weight and power (SWaP) requirements, using state-of-the-art automation.
CAES RF Assemblies and Subsystems are used in sea, air and space platforms for radar, EW, missile, communications, and 5G test and measurement applications.
CAES' comprehensive portfolio of integrated RF, microwave and millimeter wave assemblies and subsystems offers a broad set of capabilities in a variety of size and packaging options covering system-on-a-chip, multi-chip modules, multi-function assemblies (MFA), integrated microwave assemblies (IMA) and subsystems. CAES' portfolio includes data links, telemetry, digital receivers and exciters, frequency converters, synthesizers and local oscillators, high power front-end protection, interferometers, power amplifiers, pre-selectors and switch filter banks, signal conditioning and distribution, transmitters, receivers and subarrays.
RF Assemblies and Subsystems - Products
Features
New Millimeter Wave AESA Delivers Integrated Aperture to Data Capability
As one of only a handful of organizations able to deliver such capability, CAES' millimeter wave (mmW) Active Electronically Scanned Arrays (AESA) for airborne early warning radar, intercept or acquisition control, ballistic missile warning and acquisition surveillance, mapping and missile tracking and guidance applications. Frequencies include Ka-Band and W-Band.
256-Element Tx/Rx Ka-Band Array in a Small Package:
Small form factor, high power Ka-Band array

Aperture-to-data capability for mmW arrays

Flexible and scalable low cost systems

Built for rugged defense environments

Very fast beam steering and control

Broadcast a single steering vector for the entire array
Image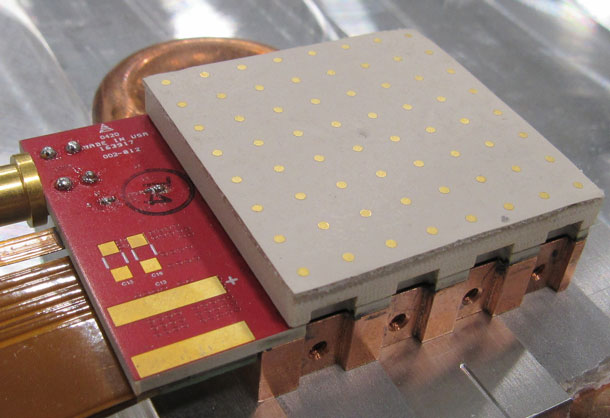 Cross-Industry Innovation
Support & Contact
Image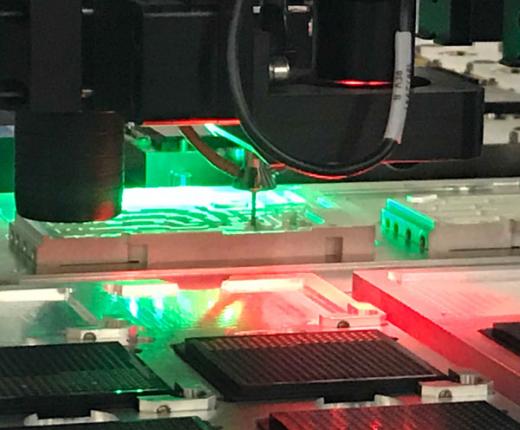 Do you need help with an existing product?
Our customer and technical support teams are happy to assist
Are you ready to order?
Our team is happy to assist.


Stay Engaged with Us
Keep apprised of the latest news by subscribing to our CAES In Point newsletter.