Overview
CAES is a leading designer and manufacturer of antennas and antenna arrays for military and commercial use.
We deliver airborne, shipboard, space, vehicular and terrestrial solutions, for the most demanding requirements worldwide.
The CAES Antennas portfolio encompasses virtually the entire radio frequency spectrum, from the HF Band, where wavelengths dwarf buildings, to the millimeter wave band, where thousandths of an inch make all the difference, and offers unparalleled product diversity with an extensive product line of advanced antennas and antenna arrays.
Notable examples of customer needs addressed by CAES Antennas include:
Communications
Datalink
Electronic Warfare
Ku/Ka-Band Satcom
Navigation
Mobile User Objective System (MUOS) UHF Satcom
Telemetry
Similarly, CAES Antenna Array products include multibeam, modular, AESA's for electronic warfare and radar applications, and the world's largest product family of advanced, flat-plate, Weather Radar arrays.
CAES Antenna design experts, supported by advanced electronic modeling simulation tools, and extensive test and measurement facilities, provide the expertise to deliver high performance antennas customized to withstand the most challenging environments.
Antennas
CAES offers a wide range of antennas and antenna arrays to meet a variety of development needs.
Features
Advanced Antennas and Antenna Arrays for Wide Variety of Electronic Warfare Applications
For over 40 years, CAES has remained one of the premiere suppliers of advanced antenna systems to the US and NATO governments, commercial integrators and manufacturers. Equipped with in-house antenna test ranges and extensive environmental test capabilities at multiple sites, CAES can address challenging customer requirements for a variety of electronic warfare platforms and applications.
Electronic Attack and Sensing:
Self-protect and standoff jamming
Radar-warning
Spinning-DF antenna subsystems for manual ELINT systems
Precision Interferometers
Missile and Launch Vehicle:
Telemetry and datalink functionality
Standard and anti-jam GPS navigation capabilities
Communications and Navigation:
Broad frequency and communications band support
Terrestrial and space-based navigation
Telemetry and datalink functionality
Identification Friend or Foe (IFF) systems
Cross-Industry Innovation
Support & Contact
Image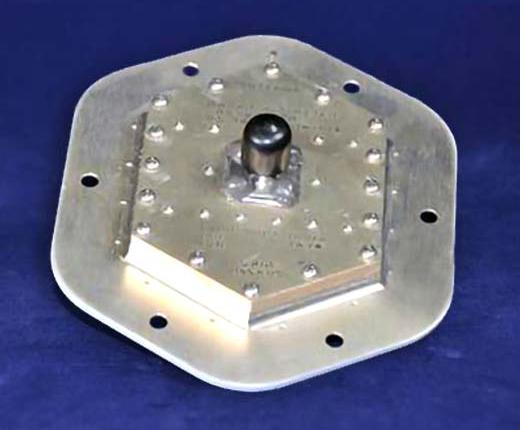 Do you need help with an existing product?
Our customer and technical support teams are happy to assist.
Are you ready to order?
Our team is happy to assist.


Stay Engaged with Us
Keep apprised of the latest news by subscribing to our CAES In Point newsletter