Overview
Look no further for high performance, multi-channel frequency conversion. 

CAES' unique packaging techniques enable high performance microwave and millimeter wave converter building blocks to be configured into single and multichannel, 3U/6U or custom form-factor frequency converters.
CAES offers a full range of custom frequency converter solutions including narrowband, wideband and block upconverters and downconverters. Key features include: 
Single and multichannel configurations

Down and up converter configurations

Highly integrated and compact converters

High spurious-free, dynamic range (SFDR)

Integrated local oscillator (LO)

Low phase noise 

Fast frequency tuning and small size

Calibration

Wideband and narrowband options

Digitizer options

Hermetic seal option

Integrated apertures option
NEW:  Series IA Broadband Up/Down Converter
CAES' series IA Broadband Up/Down Converters offer multi-octave frequency conversion for use in modern EW systems. Typical applications include down conversions of the microwave spectrum into a Digital RF Memory (DRFM) and then up-conversion back to the microwave spectrum frequency range.  
In addition, the series IA converters offer a common synthesized local oscillator (LO), low spurious, high dynamic range with fast switching and programmable gain enabling ease of integration into multiple platforms.
Image

Block
Block Upconverters and Downconverters

CAES provides high dynamic range frequency block converters. Our unique packaging technique enables high performance converter building blocks to be configured into compact form factors.
Features:
Meets harsh airborne platform environmental requirements

High and low gain path selection

High instantaneous dynamic range

Coverage from 18 GHz to 40 GHz

Industry leading spur free dynamic range

Great linearity and low noise figure
Image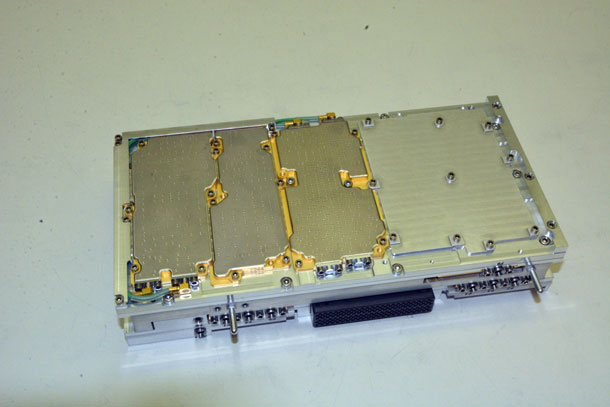 Narrowband
Narrowband Upconverters and Downconverters
CAES provides custom, high performance, multi-channel frequency converter modules and integrated microwave assemblies.
CAES' custom narrowband converters feature excellent clutter attenuation and dynamic range for radar systems.
Capabilities:
Microwave and millimeter-wave bands

Multi-channel down conversion, digitization, and l/Q conversion

Multi-channel waveform generation and up-conversion

Pre-selector and post-selector filtering
Image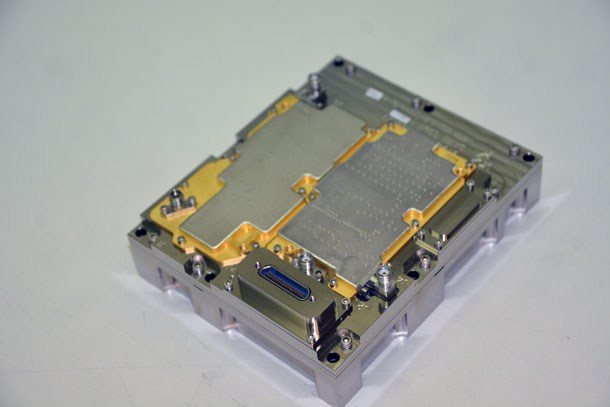 Wideband
Wideband Upconverters and Downconverters
CAES offers both custom and off-the-shelf 3U and 6U frequency converters for electronic warfare, ELINT and electronic support/surveillance/attack.  Our new 3U SOSA-aligned converter provides one channel up and one channel down and a synthesizer in a single slice.
CAES wideband modular converters are designed for phase coherent applications and can be configured as single or multichannel, up and/or down channels.  They offer wide instantaneous IF bandwidth, fast tuning speeds; and low phase noise and spurious performance.
Features:
0.5 GHz to 18GHz, and 18 GHz to 40 GHz coverage

Multiple channels and combinations

Wide instantaneous bandwidth

Fast tuning speed

Integrated LO including DDS

MOSA compliance

Coherency

Packaging for unique form factors and SWaP
Image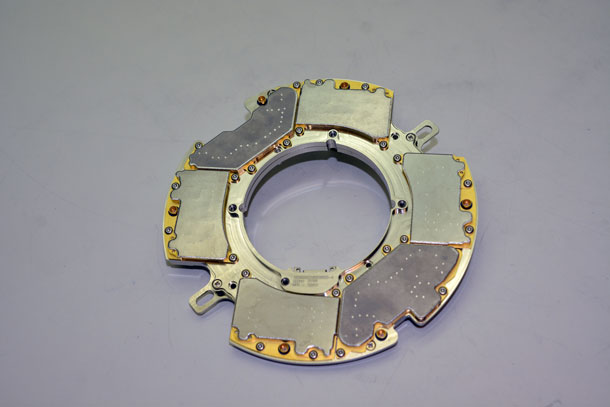 Support & Contact
Image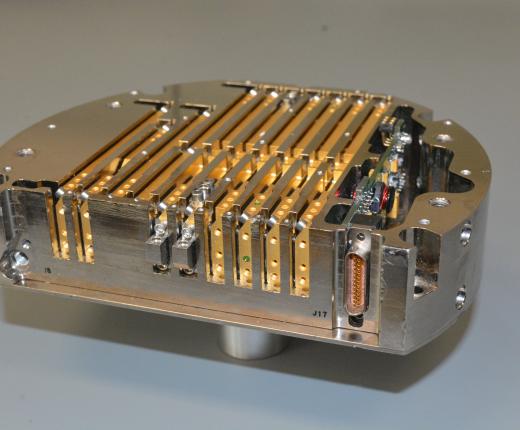 Do you need help with an existing product?
Our customer and technical support teams are happy to assist
Are you ready to order?
Our team is happy to assist.
Stay Engaged with Us
Keep apprised of the latest news by subscribing to our CAES In Point newsletter.