Overview
CAES is a leading designer and manufacturer of transmit and receive solutions for your aerospace and defense design needs. 
CAES offers a variety of custom advanced electronics for transmit and receive functionality such as transmit/receive (T/R) modules, transmitters, receivers and AESAs. Our expertise includes: 
GaN-based, low noise, high speed, ultra-miniature, T/R Modules with industry leading SWaP performance
Transmitter solutions, which leverage proprietary combining techniques as well as discrete GaN and MMIC solutions to provide industry- leading power densities
High performance receivers for narrowband, wideband and ultra-wideband applications
Narrowband and wideband AESAs that provide high speed, high accuracy and beam steering for communications, EW, space and radar applications
T/R Modules
T/R Modules
CAES provides high performance T/R Modules for radar, electronic warfare, and missile applications. Our T/R Modules provide high gain, low noise figure solutions, and fast switching for a variety of applications. Unique packaging techniques allow for high circuit density and enhanced thermal management, enabling optimized SWaP performance.
Capabilities:
Frequency coverage to W-Band
GaAs, and high power GaN, custom MMIC technology
Integrated digital phase shifters and digital attenuators
GaN LNA stage provides low noise figure and resistance to high incident power levels
For missile fuzing applications, CAES provides ultra-high density, shock resistant, miniaturized, MIC-based radar modules
Integrated receiver protection and load-pull compensation
High precision, high speed, phase shifters
Integrated, FPGA-based, finite state machine management
Integrated BIT function for self-test and calibration
High density, hermetic packaging with integrated thermal management, supports densely populated array configurations
Available custom equalization and discrete designs for custom bandwidths and performance
Image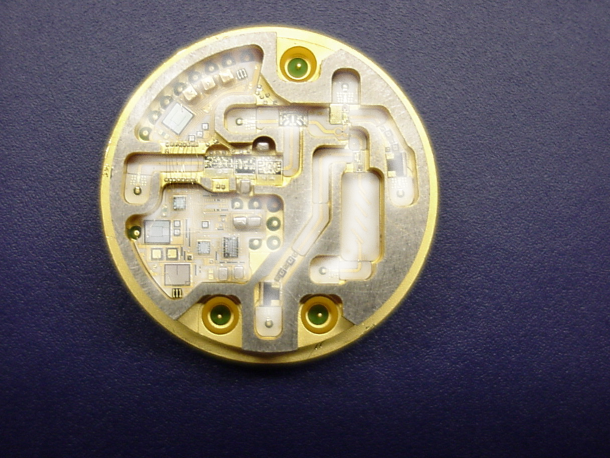 Image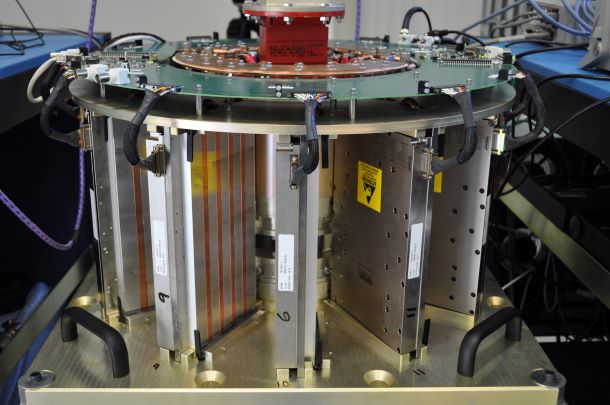 Transmitters
Transmitters
CAES provides ruggedized, broadband, transmitters for communications, electronic attack, and radar, applications. For electronic attack (EA) missions, CAES provides wideband, high duty cycle, high EIRP, pod-based, solutions. For long range communications and radar applications, CAES provides high density, MIC modules that leverage proprietary coherent combining techniques to provide fast switching, high power modules.
Capabilities:
CAES Transmitters provide the highest available power densities using GaN-based Solid State Transmitter (SST) technology and are available with frequency coverage to W-Band
For radar applications, our SOLSTx (pronounced Solstice) family of high-power transmitters, features our SST technology and provides higher duty cycles, lower phase modulation (PM), thereby significantly improved SWaP, than comparable VED designs
For EW and EA applications, CAES provides pod-based, Solid State and Travelling Wave Tube transmitters, comprised of amplifier, antenna, power supply, control and cooling subsystems, which are characterized by wide operating bandwidths, high EIRP, and high reliability
For EW and radar applications, CAES coherent power combining techniques can be used to combine multiple high power MIC modules to deliver output power greater than 12 kW for pulse or CW operation.
For Space applications, CAES provides integrated DC-to-DC converters and microprocessor-based temperature and aging compensation
CAES can provide integrated, multiband capability with common control circuits, DC power supplies with CAES proprietary, high current, low dropout voltage regulators, and high capacitive-charge capacity for high speed switching
CAES Transmitters are designed for optimum thermal management, and support cooling solutions ranging from convection to liquid cooling with integrated flow-through chill-plates
CAES Transmitters provide high MTBF with graceful degradation
Image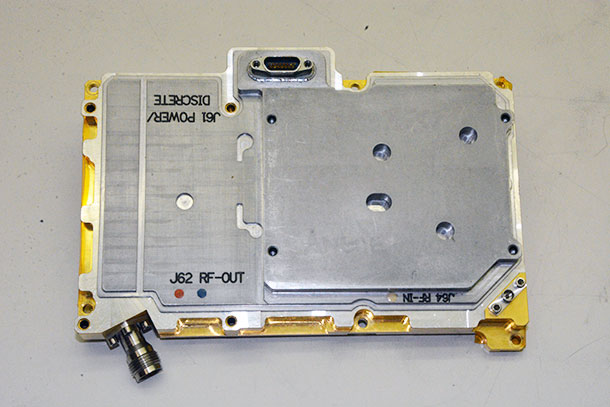 Image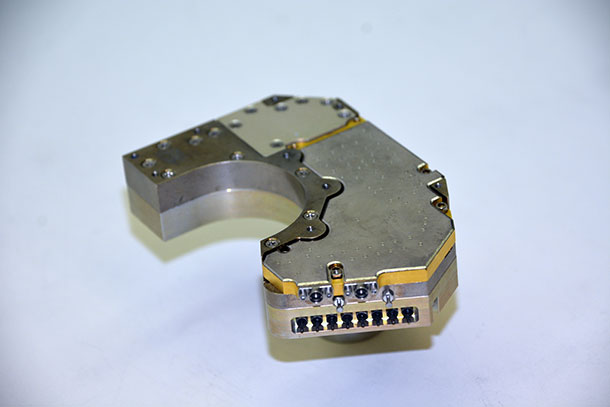 Receivers
Receivers
CAES provides high performance receivers for narrowband, wideband, and ultra-wideband applications. CAES Receivers offer high sensitivity and fast tuning for a variety of applications including data links, missiles, radar and electronic warfare.
Capabilities:
L-band to W-band solutions in narrowband or broadband configurations, all of which offer high sensitivity and extended dynamic range
Extensive implementation of GaN and GaAs custom MMIC technology provides for high speed, high reliability, designs with long life
Unique packaging techniques allows for high circuit density and enhanced thermal management, enabling optimized SWaP performance
Integrated FPGA-based, finite state machine management
Integrated active temperature compensation
Integrated threshold and BIT detectors
Ethernet, RS-422, and SPI interface options
Custom equalization and discrete designs are available for numerous bandwidths and performance levels
Image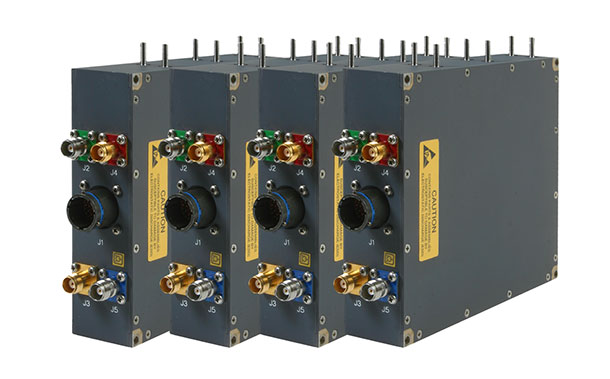 Image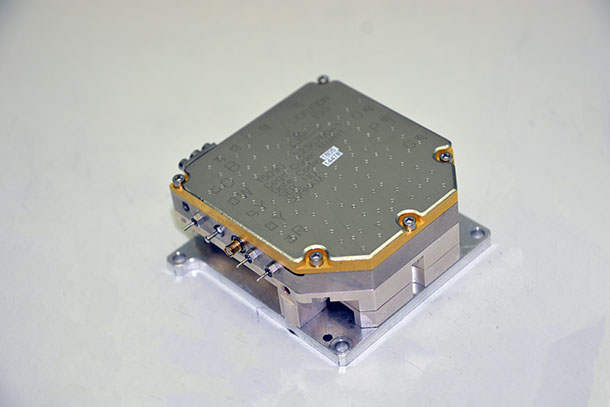 AESAs
AESAs
CAES designs and manufactures custom AESAs for communications, electronic warfare, space and radar applications. CAES AESAs enable tremendous operational flexibility at an unprecedented performance to price ratio.
Capabilities:
Wideband AESA technology, ideally suited for communication and EW applications
Millimeter wave band designs available with SoC technology
Narrowband, millimeter wave, AESA technology, ideally suited for small form factor, radar and communications applications
Blended technology approach to RF construction with extensive utilization of COTS SMT devices 
High power, GaN-based solutions, using either COTS- or custom GaN devices as needed to address customer specific SWaP requirements, enables industry-leading per element power
Highly integrated, multicore, SiGe devices provide high speed, high resolution, beam steering
Custom MMICs enable unprecedented integration of aperture to data chain
Scalable, flexible, modular and with open systems architecture
Integrated Gigabit Ethernet interface for command and control
MOSA-compatible, enabling future system upgrades and technology insertion
Liquid and air cooling options available to suit specific applications
High MTBF with graceful degradation
Phased Array AESAs
Image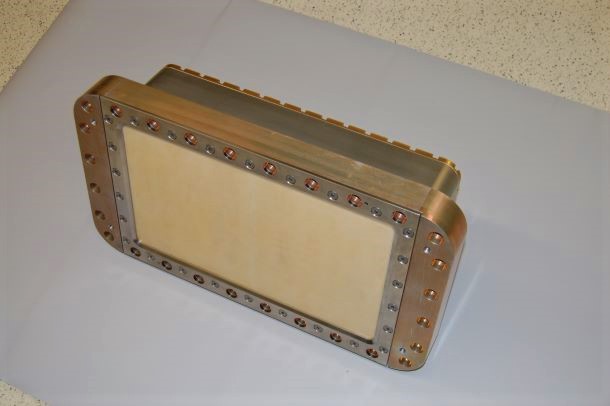 Image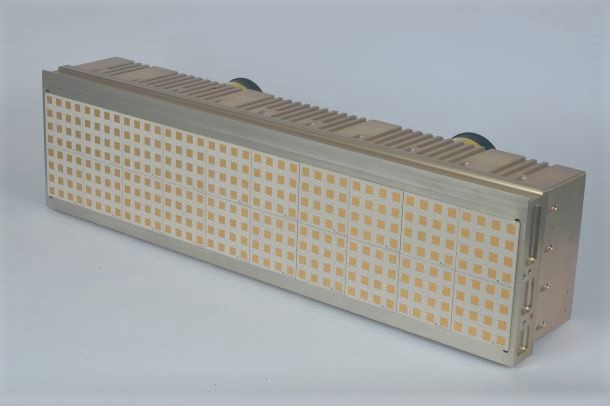 Support & Contact
Looking for something specific?
Experts are available to assist with your design needs.
Connect With an Expert
Image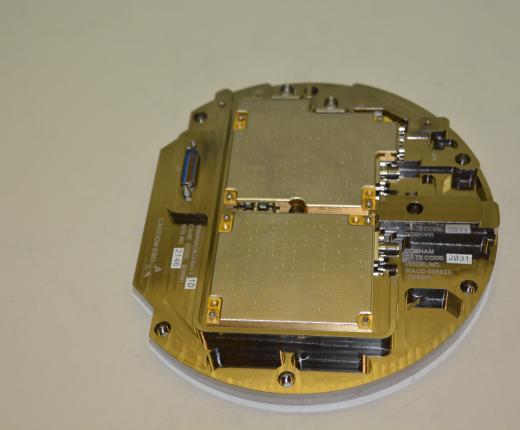 Do you need help with an existing product?
Our customer and technical support teams are happy to assist.
Are you ready to order?
Our team is happy to assist.


Stay Engaged with Us
Keep apprised of the latest news by subscribing to our CAES In Point newsletter.