Image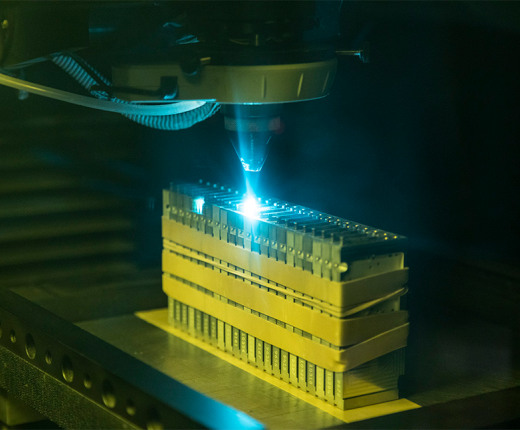 Cutting-Edge Solutions
CAES is the largest provider of analog and radiation hardened technology for the United States aerospace and defense industry. We make the impossible possible with customized solutions for the entire signal chain, from aperture to digital conversion.
Image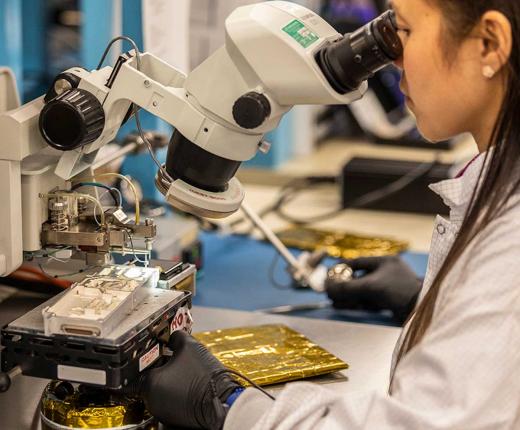 Quality and Reliability built into everything we do
From outer space to the depths of the ocean and everywhere in between, our innovative solutions contribute to mission assurance for the defense, space and satellite, security, and medical industries.
Your missions advance at CAES
New contract advances CAES Gaisler Product portfolio to include a 16-core RISC-V platform that will enable the next generation of space-grade fault- and radiation-tolerant microprocessors.
The European Space Agency (ESA) has awarded a contract to CAES, in the frame of the ARTES Competitiveness & Growth programme, to develop System-on-Chip for space applications
CAES has been awarded a contract with the European Space Agency (ESA) to develop a fault- and radiation-tolerant system-on-chip.
View Article
News
CAES' RadHard Microelectronics to Help Defend Earth from Planetary Collisions
CAES' radiation hardened microelectronics are on board NASA's Double Asteroid Redirection Test (DART) mission with the goal to evaluate the effects of kinetic energy in redirecting objects by impacting a moonlet of Didymous, a near Earth asteroid.
View Article
New Amplifier Enables Deep-Reach Electronic Attack Capability for SWaP-Constrained Assets
CAES Releases Wideband, GaN-Based, High-Power RF Amplifier for Electronic Warfare Systems
CAES delivers a new wideband, Gallium Nitride (GaN) based, high-power wideband RF amplifier featuring the industry's best RF output power-to-weight ratio.
View Article
SOSA-aligned converter allows wider views and rapid responses to Electronic Warfare threats
CAES Introduces Rapid Tuning, Wide Bandwidth Up/Down Converter in a Compact Single 3U Slice
CAES has released the industry's smallest 0.5- to 18-GHz single-3U-slot wideband up/down converter with integrated local oscillator (LO) and preselection. The high-performance frequency converter is designed for the most challenging RF-based electronic warfare (EW) applications.
View Article
News
CAES Develops Industry's First Single-Stage, Isolated DC-DC Converters
CAES, a leading provider of mission critical electronics for aerospace and defense, introduced the industry's first single-stage, isolated DC-DC converters for high throughput satellite payloads. The new devices provide spacecraft designers with the industry's most efficient power conversion modules for enabling reprogrammable, software-defined payloads.
View Article
News
CAES Microelectronics Head to Jupiter's Trojan Asteroids
CAES' radiation hardened microelectronics are on the way to Jupiter as part of NASA's Lucy Mission. The historic space mission will study the Trojan Asteroids, believed to be the oldest remnants from the formation of the solar system over 4.5 billion years ago.
News
CAES Acquires Colorado Engineering, Inc.
CEI's cutting-edge advancements in providing solutions to complex defense and commercial systems, along with their extensive experience in RF, digital, analog hardware and software solutions, complement CAES' leading RF, microwave and millimeter wave expertise and manufacturing capabilities across advanced electronics that serve the Aerospace and Defense industry. 
View Article
News
CAES Wins Contracts for Missile Seeker Technology
CAES has been awarded multiple contracts to provide RF and microwave rotary joints and waveguide products for an advanced US missile defense program. CAES rotary joints and waveguides will be integrated into the system's missile seeker, providing industry leading performance and reliability.
View Article
News
CAES Receives Contract from Vinnova to Advance High Performance RISC-V Space Computing
CAES, a leader in advanced mission-critical electronics for aerospace and defense, announced today that it has been awarded a contract from Vinnova, a Swedish government agency dedicated to promoting innovation, to develop next generation RISC-V based space computing capabilities.
View Article
News
CAES and SkyWater to Expand U.S. Strategic Radiation Hardened Semiconductor Platform
CAES and SkyWater Technology have entered an agreement to advance the design and manufacturing of SkyWater's strategic radiation hardened (RadHard) integrated circuits (ICs) and systems-in-package (SiPs).
View Article
News
CAES Selected for 5G Millimeter Wave Converter
A leading 5G manufacturer has selected CAES to develop and provide a multi-channel wideband millimeter wave (mmW) up- and down-converter for use in 5G equipment.
View Article
News
CAES and SWISSto12 Launch Strategic Alliance for 3D Printed RF Technology
CAES and SWISSto12 announced today a strategic alliance to enable CAES to bring additive manufacturing and 3D printing technology to US customers.
View Article
CAES technology enables missions in the most challenging markets
Image
Innovative Technology
Leveraging best in class bleeding edge technology and customized design techniques, CAES works closely with customers to develop the best possible solutions for tomorrow's missions.
Image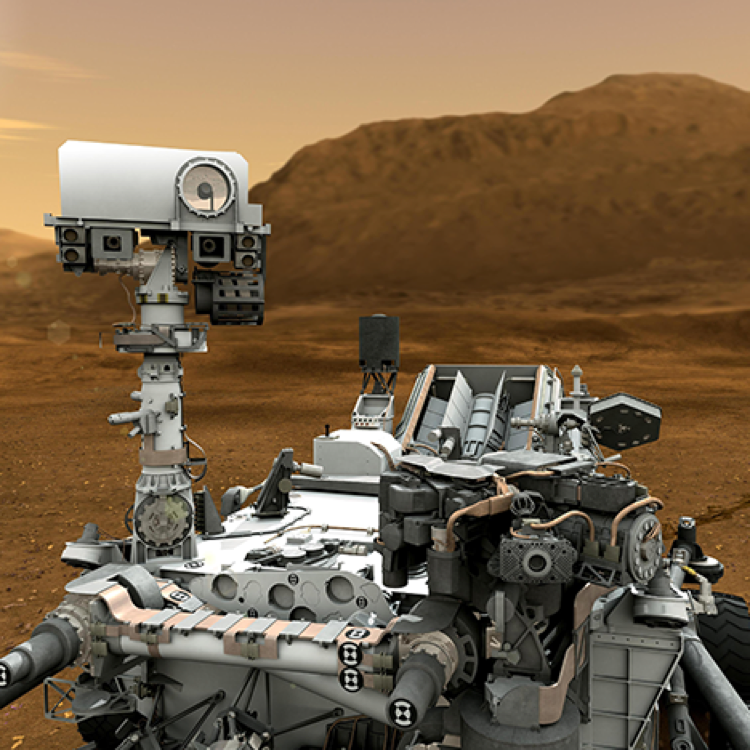 Manufacturing Excellence
From deep space to the depths of the ocean and everywhere in between, our innovative solutions are designed and built for the most challenging environments leveraging both proven and innovative manufacturing techniques.
Image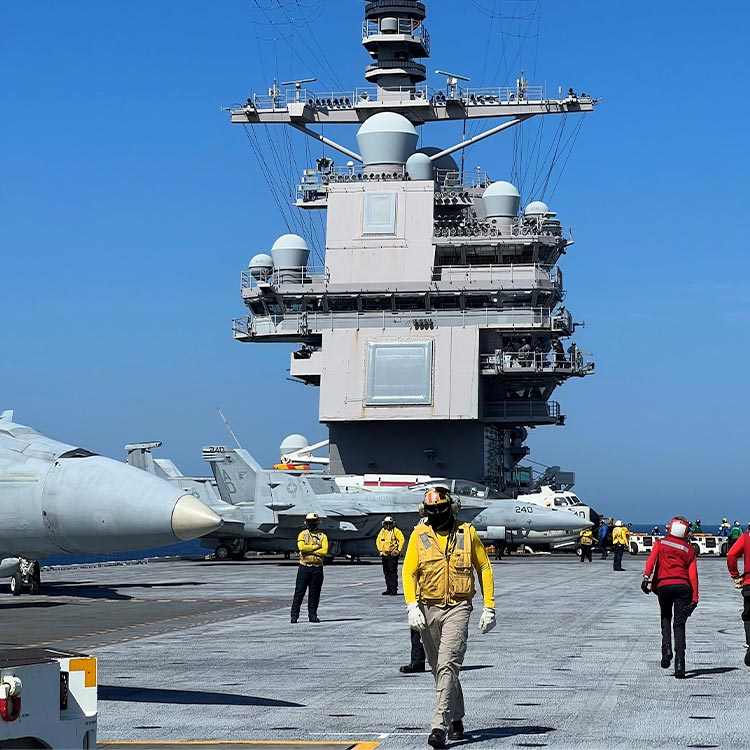 Mission Critical
CAES Solutions enable the world's most important missions. From human spaceflight and space exploration, to missile defense and electronic warfare, to healthcare solutions addressing COVID-19, CAES develops and produces high performing electronic solutions that work the first time, every time.
Image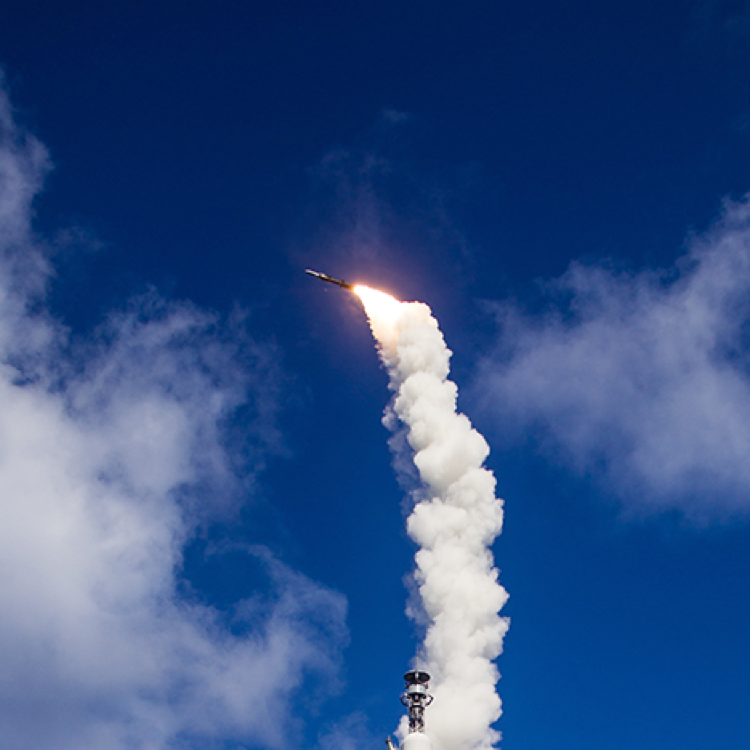 Agility
We empower employees, expecting broad exercise of initiative and creativity from those closest to the solution. This makes our organization agile and flexible, able to engineer solutions that best fit our customers' exacting standards.