Overview
CAES is the premier design partner for a wide variety of single function devices used in radar, electronic warfare, missiles, space, CNI, test and commercial wireless systems.
CAES maintains a broad portfolio of commercial and military grade RF, Microwave and Millimeter wave components that remain at the forefront of military and aerospace systems. Products are available as standard catalog offerings, and many can be uniquely customized to meet your exact performance specifications.
Delivering unprecedented performance at an affordable cost, CAES manufactures products to meet the demanding requirements of Aerospace and Defense systems, enabling a component to move from prototype to production with minimal impact to system demands.
Our single function devices feature ruggedized designs to meet stringent mechanical and environmental requirements, including Stainless Steel connectors, military grade fasteners, unparalleled electrical performance and consistency, with high MTBF.

Components are ideally suited for large Phased Array, Naval Radar, as well as Airborne (habited and un-inhabited) applications.
CAES RF Switches Offer Ideal Performance for Demanding Applications
Leveraging the company's 40+ years of RF and microwave expertise, CAES offers thousands of standard high performance SPST through SP6T and Transfer RF Switches. Spanning a frequency range of 10 MHz to 18 GHz, the S-Series PIN diode switches are available with absorptive or reflective input ports and characterized by low insertion loss, low vswr, high isolation and fast switching and feature internal DC blocks on all RF ports. They are available in frequency ranges from narrowband to high-performance broadband.
Features
Available with adsorptive or reflective inputs

Incorporate a TTL-compatible driver for convenient system integration
Operates from +5 and -12V to -18V DC power supplies
Image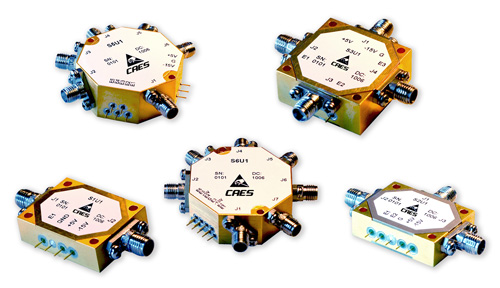 Support & Contact
Image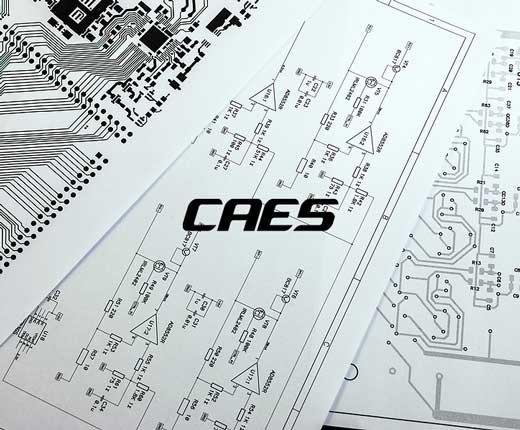 Do you need help with an existing product?
Our customer and technical support teams are happy to assist.
Are you ready to order?
Our team is happy to assist.


Stay Engaged with Us
Keep apprised of the latest news by subscribing to our CAES In Point newsletter.