Overview
CAES has a dedicated team of highly skilled and experienced designers to develop custom MMIC solutions.
CAES is able to develop high performance, differentiated MMIC solutions for a variety of applications including communications, radar and electronic warfare, supporting frequency ranges from DC to 60 GHz.
Engineering Design Services
CAES provides MMIC engineering design services leveraging decades of expertise in state-of-the-art RF performance, SWaP-optimized designs, and product test and qualification.  In addition, we offer solutions for diminishing manufacturing sources (DMS) and obsolescence.
Design
Image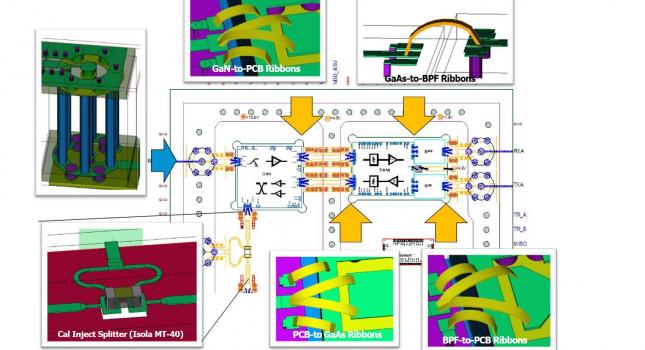 Design Services
CAES provides custom high performance MMIC solutions and consulting services to our customers that allows them to differentiate their designs.
Capabilities:
State-of-the-art fabless MMIC design capability utilizing mmW GaN, GaAs (pHEMT, mHEMT), InP, LDMOS, and RFIC SiGe CMOS and SOI from multiple foundries and process nodes
2.5D full chip simulation
3D EM simulation of RF packages and RF transitions
Die, QFN, MCM 
Bumping for flip chip
RF flip chip assembly
Underfill/Staking 
Product Test and Qualification
Image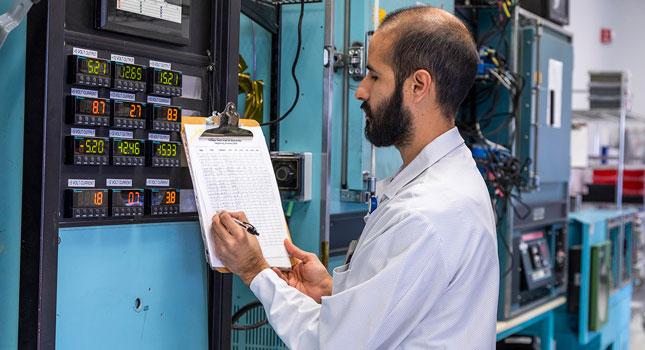 Product Test and Qualification Services
CAES' test and qualification services include on-wafer evaluation and test, package and module DVT testing and MIL-PRF qualification.
Capabilities:
DC-67 GHz on-wafer and fixture measurements
Noise figure, linearity, gain compression, S-parameters, power 
CW and pulsed (DC and RF) measurements on-wafer
Load pull through X-Band
Temperature-controlled wafer probe chucks (-55°C to 125°C)
Temperature-controlled fixture testing (-40°C to 125°C) 
Package qualification
MIL-PRF qualification
 
Support & Contact
Image
Do you need help with an existing product?
Our customer and technical support teams are happy to assist.
Are you ready to order?
Our team is happy to assist.
Stay Engaged with Us
Keep apprised of the latest news by subscribing to our CAES In Point newsletter.