Overview
CAES Antenna Arrays defy the impossible. Designed with decades of knowledge of commercial and military airborne applications, we offer an extensive product line and custom design capabilities to meet all of your design needs.
CAES is the world's leading provider of flat plate, waveguide slot arrays for weather radar functionality in commercial aircraft. For defense applications, Weather Radar, antenna arrays. For defense applications, our portfolio includes:
Narrow and wideband AESAs featuring high-speed beam steering, low sidelobes, and high EIRP

Multimode Flat Plate, waveguide slot arrays, with integrated beamformers, polarizers, and monopulse functionality

Discrete aperture or microstrip-based, planar, or shaped arrays

Interferometer Arrays for precision direction-finding


 
The information below provides more details on each of these capabilities.
Antenna Arrays
CAES designs and manufactures custom antenna arrays for the most demanding requirements worldwide.
AESAs
Active Electronically Scanned Arrays (AESAs)
CAES AESAs enable tremendous operational flexibility at an unprecedented performance-to-price ratio.
Capabilities:
Unique, wideband AESA technology, ideally suited for electronic warfare applications

Blended technology approach to RF construction with extensive utilization of COTS SMT devices

All GaN RF PowerStage, using either COTS or custom GaN devices as needed to address customer specific SWaP requirements

Highly-integrated, multicore ICs provide high-speed, high-resolution, beam steering

Integrated gigabit Ethernet interface for command and control 

MOSA compatible, enabling future system upgrades and technology insertion

Liquid and air cooling options available to suit specific applications

High mean time between failures (MTBF) with graceful degradation
Our AESAs are based on our field-proven monolithic microwave integrated circuits (MMICs) which enable unprecedented integration of aperture-to-data signal chains, including Ka- and W-Bands. Offered as both complete solutions as well as custom MMICs for AESA design, they feature:
Modular, scalable, system-on-chip (SOC) solution

SoC technology includes flip-chip and bumped die configurations

Multichannel GaN-based transmit/receive MMIC technology

Multiple Input, Multiple Output (MIMO) technology offers extended virtual receive channels

High speed beam steering and control with a single steering vector for the entire array
Image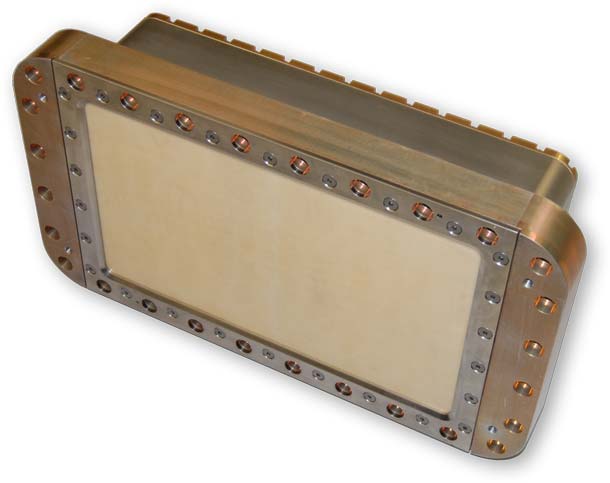 Horn
Horn Arrays
CAES designs and manufactures custom Horn Antenna Arrays for Datalink, Electronic Warfare, and Satcom applications.
Capabilities:
Wideband, high EIRP, low sidelobe, arrays 

Monopulse capability for DF Applications

Multiple or switchable polarizations

Polarizing grids provide Slant 45 polarization
Image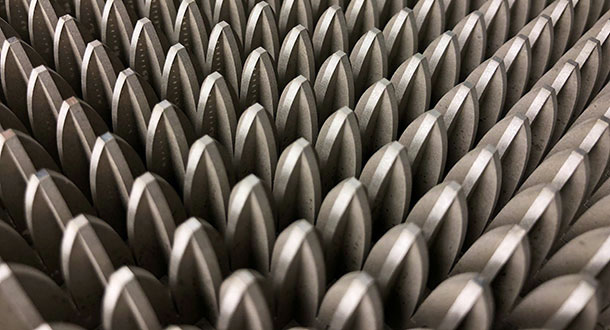 Interferometer
Interferometer Arrays
Leveraging its antennas and RF front end electronics design expertise, CAES designs and manufactures custom interferometers for high precision, signal interception, and direction-finding missions. 
Capabilities:
High precision, phase-based interferometry for COMINT and ELINT direction-finding, missions

1-D and 2-D interferometry with optimized SWaP performance  

Support for wide range of antenna solutions including horns, spirals, and sinuous, allowing optimization of field-of-view, polarization, and sensitivity to suit customer requirements 

Integrated RF front end including filters, limiters, gain stages, and channelizing 

Real-time and onboard storage calibration

Full user control via RS-422, Ethernet, or SPI
Image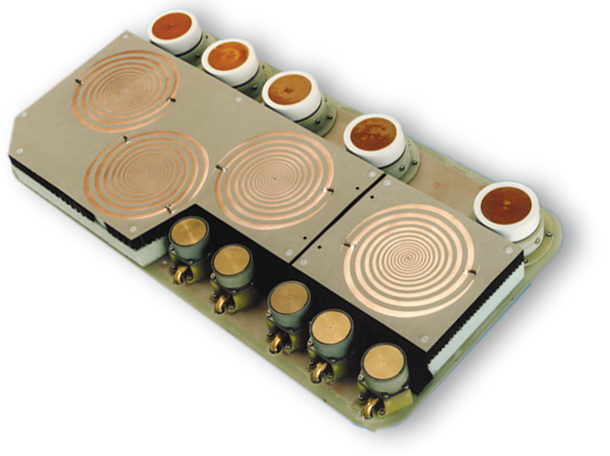 Patch
Patch Arrays
CAES designs and manufactures custom patch antenna arrays for datalink, electronic warfare, and SATCOM applications.
Capabilities:
Low-profile, lightweight, microstrip-based designs are ideal for conformal or wraparound requirements

Multiple polarization options including circular, dual-circular, linear, and dual-linear 

Microstrip-based design offers robust mechanical solution for severe environments such as gun launch, missiles, munitions, and launch vehicles
Image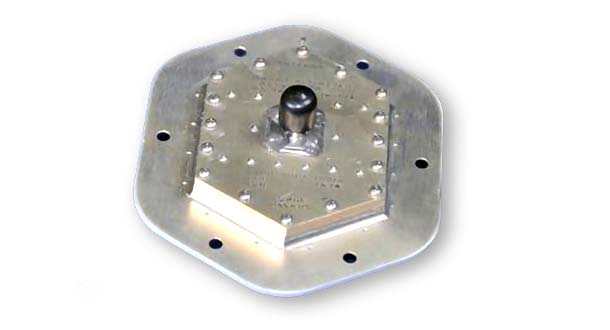 Slotted Waveguide
Slotted Waveguide, Flat Plate, Arrays
CAES designs and manufactures custom slotted waveguide flat plate arrays for commercial weather radar, datalink, electronic warfare, SATCOM, and telemetry applications. These arrays are lightweight, mechanically robust, and utilize a highly repeatable, high yield manufacturing process, resulting best-in-class SWaP-C performance.
Image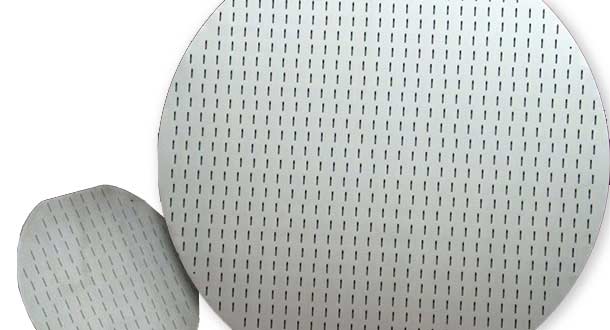 Part Number
Frequency
Range (MHz)
Polarization
Gain (dBi)
Beamwidth,
Azimuth (deg)
Beamwidth,
Elevation
Size (Inches)
432614
8200-12400
Linear
33
4.2
4.2
Dia 24
434634
2000-2250
Linear
12.1
24.1
24.4
12 x12 x 3.1
434635
2000-2250
Linear
20.7
10.4
10.6
30 x 30 x 3.1
434642
8700-10000
Linear
26.1
6.3
5.4
12 x 12 x 3.1
434645
10550-11700
Linear
35.8
2.5
2.3
30 x 30 x 3.1
436659
9315-9405
Linear
25.5
10
10
Dia 10
436660
9315-9405
Linear
27.6
8
8
Dia 12
436661
9315-9405
Linear
31
5.5
5.5
Dia 18
436807
9288-9378
Linear
34
NA
NA
Dia 30
470027
1672-1695
Linear
17.5 (inner)
16.5 (outer)
12.4 (inner)
17.8 (outer)
12.4 (inner)
17.8 (outer)
25.2 x 27.9
470028
9505-9605
Linear
25
5
20
4.2 x 17.7 x 0.9
470029
9250-9450
Linear
33.8
1.8
6.7
48.8 x 9.8 x 2.6
470030
16500-17000
Linear
29.8
6.3
6.3
Dia 9.44
470032
10742-10942
Linear
31.4
NA
NA
20 x 26 x 3
470033
11202-11402
Linear
31.4 
NA
NA
20 x 27 x 3
470036
9330-9420
Linear
31
5.7
5.3
Dia 18 x 2
470042
35500-35900
Linear
31.0 
4.5
4.5
Dia 5.5
470043
9400-10000
Linear
32
2.2
7.4
36 x 11 x 2.5
436656
9300-9320
Linear
30
3.4
10.5
28.64 x 9.0
Support & Contact
Image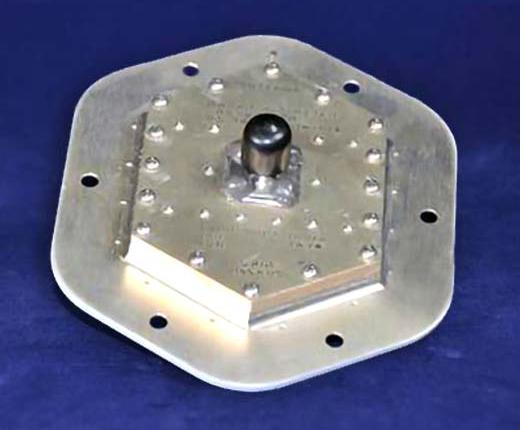 Do you need help with an existing product?
Our customer and technical support teams are happy to assist.
Are you ready to order?
Our team is happy to assist.


Stay Engaged with Us
Keep apprised of the latest news by subscribing to our CAES In Point newsletter