Happy National Intern Day! My name is Rory Thompson, and I am a senior at San Diego State University. I'm spending the summer working at Integrated Defense Systems (IDS) in San Diego, CA as a Communications Specialist Intern – along with 35 other students interning across CAES Integrated Defense Systems. To celebrate National Intern Day, I'll take you through the CAES intern experience.
The internship program here at CAES has been an incredible experience! Every week, we are introduced to a new CAES leader during roundtable sessions. The roundtables help us learn about the different areas of the business, gain a better understanding of how the company is organized, and gain insight into what our careers could look like - as well as provide the chance to network with some of the managers, supervisors and directors.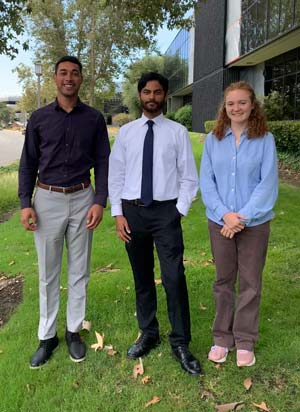 Shawn Kulasingham, a project management intern said that, "being able to hear the insights of senior staff across departments makes it easier to understand the cross-functionality within not just CAES, but within corporate entities in general."
Andrew Preisler, and intern working in mechanical engineering, also shared that the roundtables offer a look across the business and are, "beneficial for learning more about aspects of the business that engineers don't typically work with."
All interns at CAES complete day-to-day assignments as well as a summer-long project. For me, this looks like creating emails and communications that are shared throughout the sites – projects that help me grow my communications skills. At the end of the summer there is an Intern Expo where we will have a formal presentation of our summer-long project. For my project, I am working alongside Human Resources (HR) Intern Christine Tse to improve the HR intranet. Our objective is to modernize the intranet and make it more accessible for employees. I am looking forward to presenting our work!
The intern program is providing critical lessons and experiences that no classroom can teach. I spoke with some of the other interns at CAES to learn more about what they are working on. Michael Skiff, a contracts intern, has been helping to update CAES's contracts to better protect the company, and has been learning how important proprietary information is to CAES. Natalie Sigurdson, a RF Engineering intern, has been working on projects ranging from running simulations for filter circuits and analysis to sitting in on customer calls.
There are also fun intern social and networking events! CAES hosted an Intern Outing at Dave and Buster's here in San Diego. Then we have an intern panel approaching, where previous CAES interns who are now employees will discuss their career, education, and experience working at CAES.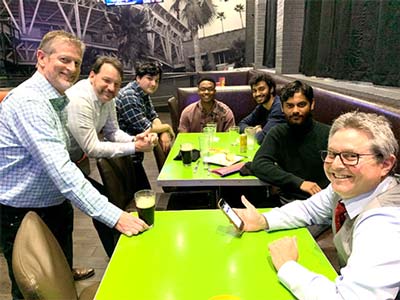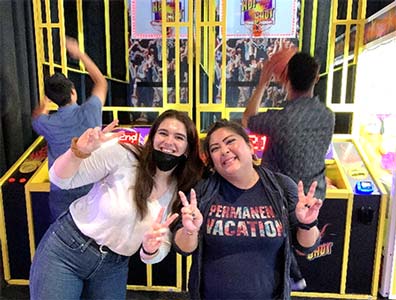 Our last event will be the Intern Expo, which is the culmination of our internship. I am excited to present my hard work and hear from my peers, but I am also sad to say goodbye to the office and my coworkers. I have learned so much and made great connections. This internship is opening new doors for me - and that is all thanks to CAES and the wonderful staff that I have had the pleasure of working alongside.