Image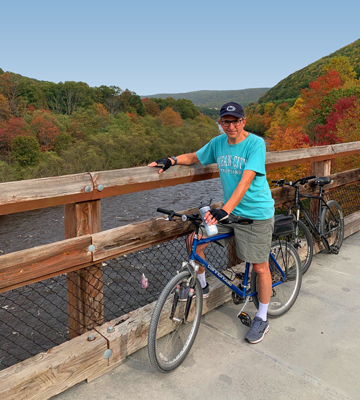 At CAES, our people are our most important asset. We sat down with several of our engineers to learn more about their career paths, interests and why they enjoy working at CAES. Read on to learn more about Gerard Pfaff, Senior Manager, Engineering Development in Lansdale, PA.
As a child, Gerard Pfaff always felt that engineering was in his DNA. From a young age, Pfaff would try to figure out how to build things or understand the wiring components of objects, such as radios. In high school, he had an internship with General Electric, doing work on product testing. Pfaff then went to college to get his Bachelor's degree in electronics, which he later used to become a design engineer. Throughout his career, he held the design engineer position for a number of years, before moving in a management position.
It was after Pfaff's second job in the industry when he realized he wanted to move into military applications, as he believed in the mission and importance of the work. Pfaff had a network of friends at the time that were working at what is now CAES, and eventually he found himself with the company as a contractor. The contractor role eventually turned into an offer for a full-time position, and 29 years later, Pfaff is still enjoying his role at CAES.
Pfaff is passionate about his work. He tries to bring younger family members and friends into the profession, and in some instances, has been able to do so. He takes a great sense of pride in his work and is always proud to hear when customers are satisfied with our products.
Working closely with customers and supporting CAES' mission of protecting the warfighter are big motivators for Pfaff. Hearing a Captain or Commander share about a product's effectiveness and reliability bring a sense of joy and pride. The interesting and high-tech work that is done at CAES as well as the diversity have also kept him excited about his work.
On the weekends you can find Pfaff outdoors bicycling or at football games tailgating waiting to watch Penn State play. He enjoys going to outdoor concerts and enjoying his favorite musical acts.