CAES is fortunate to have a talented team of pioneers, makers, thinkers and doers who like to solve complex problems. Learn about Jamie Lehto, our Vice President of Engineering.
What motivates you to wake up and go to work?
I feel like I'm part of a team that needs me. People ask my opinion, and I'm able to drive teams to get the work done. Our team is made up of honest, diligent people who work hard and treat everyone with respect. There's been a core leadership team here since the turnaround started in about 2018, especially here in San Diego, and I think that's a testament to the great work environment. It's also been exciting to get to know the team and capabilities in Lansdale (Penn.) since we formed Integrated Defense Solutions (IDS), which joined the San Diego, CA and Lansdale, PA groups into one business unit.
What do you do at CAES, and how long have you been with the company?
My role is Vice President of Engineering, and I lead the design engineering teams at CAES IDS.  There are approximately 215 engineers between the sites.  I've been at CAES  just about three years now.
What got you interested in becoming an engineer?
I started college intending to do pre-med and become an M.D., but I was studying at an engineering school. I'm pretty mathematically inclined, and after being in that engineering environment I found I was more interested in the engineering field. In my junior year, I was recruited by the Navy to join their Nuclear Power Propulsion training program, and after I graduated college I was commissioned as a naval officer. There are a series of things in that pipeline that you need to do, including studying nuclear power and operating nuclear power plants on aircraft carriers, which set me up for my career in engineering.
What is the proudest accomplishment of your career?
Overall, I would say that I'm proudest of the eight years I spent in the Navy and my service to the country.
Image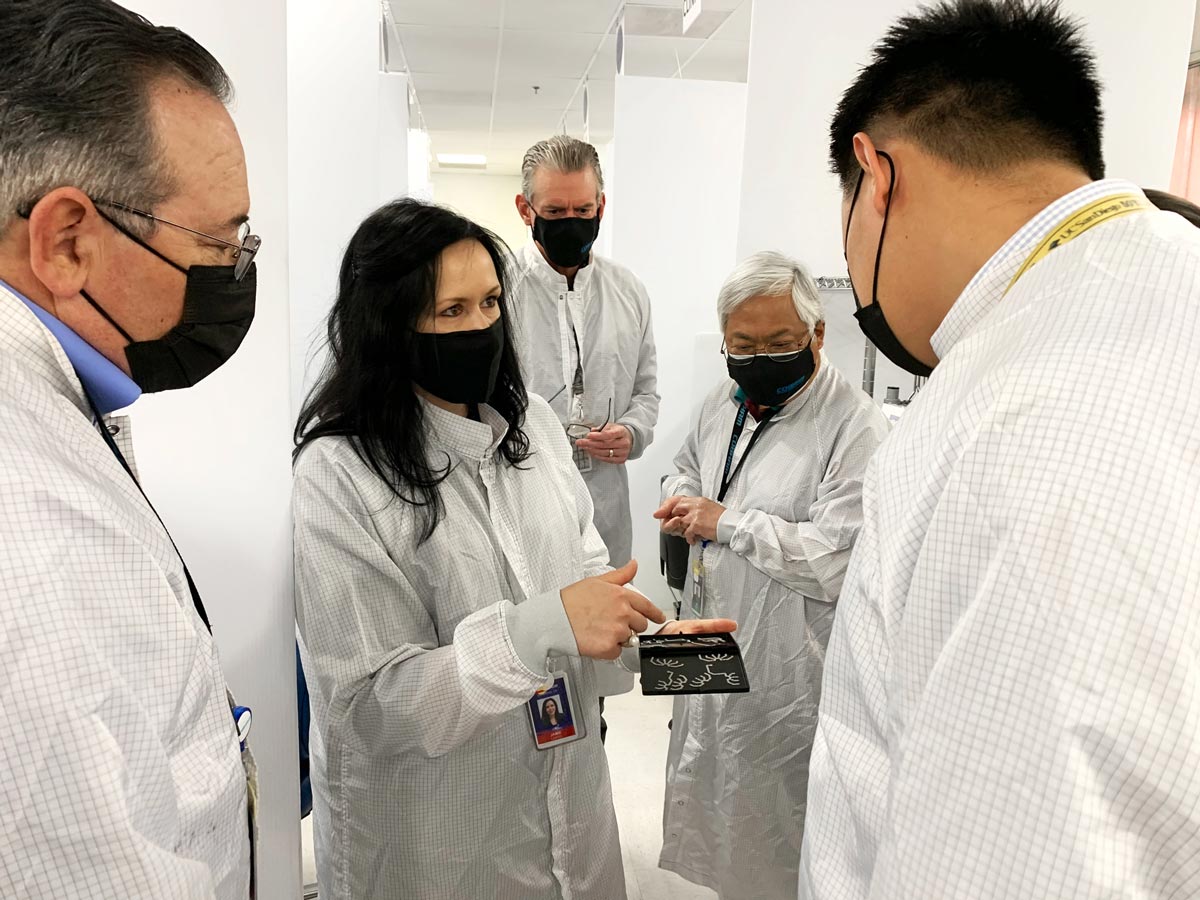 Before working at CAES, what was your most unusual or interesting job?
The most unusual job I had was when I was in college. I grew up in northern Michigan, and there's this resort island called Mackinac Island. There are no cars so you either need to get around on horseback or by bike!  During college summer breaks, I lived on the island and gave horseback tours.  Also, while my core specialty in the Navy was nuclear power, my first tour was on a frigate whose mission was counter drug operations off the coast of Columbia.  During a six month deployment, we interdicted 10 metric tons of cocaine and detained 29 suspected drug traffickers from a variety of different vessels in conjunction with the US Coast Guard.
What has been the most important innovation you have witnessed in your lifetime?
It's got to be cell phones. I'm old enough to remember in college when we didn't have them, and then right when I entered the Navy cell phones started showing up everywhere.
Who was your most important mentor and why?
Compared to the corporate world, the military has more of a defined career path. The Navy knows that you're going to play a specific role – that you're going to go to an aircraft carrier, and then have some time on shore, and then serve as a department head on a small ship and then go back to an aircraft carrier and take a lead role in the nuclear department. After you get out, you have to plan your own moves and it's hard to even know what you're qualified for or interested in.
My first job after the military was with General Atomics, and I met someone with a similar background, Larry Parme. GA was in early stages of qualifying and testing  the electromagnetic launcher for the Ford-class carrier and my first assignment was a test engineer on that program. Larry was the "super Chief Engineer," because he had authority over the dual development project, which was both the aircraft launching and arresting systems. I worked really closely with him, and he drew me into the project and advocated for me throughout the eight years I was with General Atomics. So, if I were to say there was anyone who helped guide my passion and ambitions after I left the military, it would be Larry.  
What skill do you think everyone should learn and why?
The ability to communicate clearly, verbally and in written form, is probably one of the skills that I find to be lacking, especially in the engineering field. Someone could be super brilliant but can't necessarily convey things clearly and succinctly.
What's the best advice you can give to someone who's just starting their engineering career?
I think back to something I was told early on in the Navy. As a junior officer, you're newly commissioned, and they put you on a ship and say, "Here are your eight electricians." Now, you're in charge of what they're doing, which is ensuring the ship's electrical equipment is maintained and repaired in case of a failure, but you don't necessarily have any background in ships or high power electrical distribution systems. What they tell you when you get to the ship is to listen to those who came before you. In Navy terms, that's the Chief Petty Officer, who is the senior enlisted person. He or she has been around the block, and they're going to keep you out of trouble.
The same thing is true in the corporate world, especially when it comes to technical issues. If you're seeing a problem, there is probably someone who's been doing this job for the past 20-30 years and has seen the same problem before. That person can help guide you. The second thing I'd say is work hard. There's no substitute for hard work.
What's something most people don't know about you?
In the last two years of my Naval service, I was given an opportunity to live and work in Italy as part of the U.S. Sixth Fleet in Naples. I got to experience a lot of Europe that way. I also learned how to work with different types of people and what it's like to be immersed in a different culture.
Facts about Jamie
Favorite travel spot?
Favorite news media or blog?
What is your most-used mobile app?
Have you ever met someone famous?

Admiral John M. Richardson, deputy commander U.S. Sixth Fleet, who became the Chief of Naval Operations

What did you want to be when growing up?
What is the one thing you can't live without?
Where is your hometown?
Image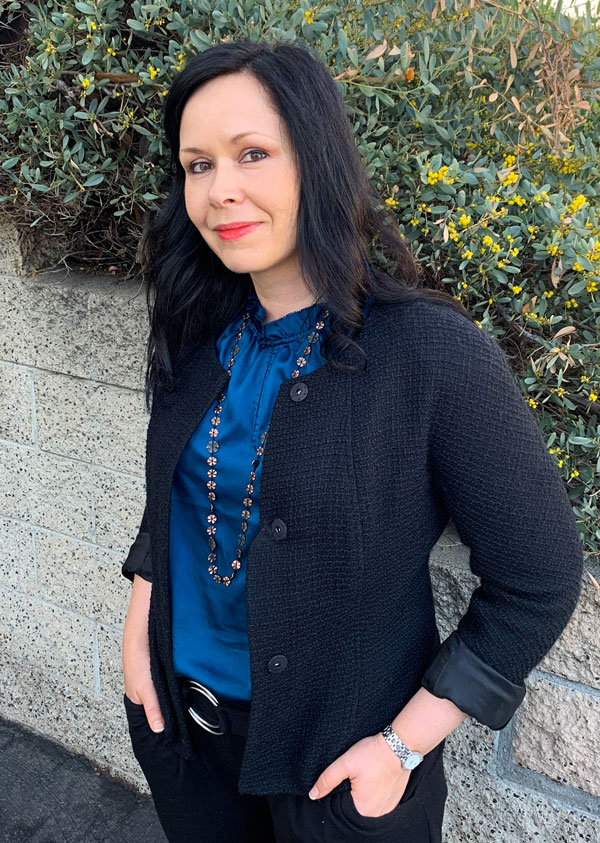 Recap your journey from fledgling engineer to the leadership position you hold today. Was there a "master plan" that informed your career decisions?
My journey has been more free-form and based on opportunities that became available. My eight years in the Navy taught me how to lead large groups of dissimilar people and also taught me practical elements of defense technology and how it's used for the warfighter – not just ship-support systems but radar, electronic warfare and weapons systems.
Following the Navy, I progressed through eight years at General Atomics. I started out as a test engineer, moved through systems engineering and program management and finally was the chief engineer there for a major program. I knew Paul Shew when he was at General Atomics. Now, he's the GM here at CAES IDS, and he reached out and said he had some openings and needed some help. I started in the program office here as the Director of Programs in 2018 and then moved back into engineering about a year later.
If I were to summarize the way I see career progression, it's to work hard and don't say no when a new opportunity comes along. Sometimes career progression opportunities come up and you think, oh, this isn't really the right time for this, or maybe I'm not ready. Instead, I go for it and dig into the new challenge.
Given that women are underrepresented in engineering – and engineering leadership – how did you ensure that you received recognition for your accomplishments? What challenges did you overcome?
I don't think about it in terms of needing recognition. That's not really why I go to work. But I do think that if an organization doesn't promote women into all types of leadership, they're missing out on diversity of thought and approach. Ultimately, research shows that more diverse leadership teams have better business outcomes.
If I consider the challenges that women have to overcome to break into high level management, it's that executive leadership teams frequently have few or no women.  Because people tend to hire people who are like them, it can be hard even to be considered for a role because of who makes the hiring decisions.
Describe the importance of mentorship within the engineering field – specifically for women engineers. How have your role models helped to guide you?
Mentors and role models are important, because they don't just teach you about the technology, right? They also teach you how to navigate corporate life and career choices and provide advice on how best to interact with other leaders and executive customers. I want to mention that I find Jackie Bennett and Paul Shew to be great mentors and role models for me at CAES. They've helped me a lot in both business matters and in learning the technology.
What is your most memorable leadership moment?
At IDS, we're really proud of how everyone in the business stepped up this last year. Thinking back to those early days of COVID, there was a lot of uncertainty and we had to make changes to how and who was doing the work when folks were unable to come in due to family situations, etc. . For example, we stood up a "contingent workforce," which was a group of people who learned new assembly skills to help fill in gaps to ensure we could meet our commitments.  Overall, we're really pleased with the year-end results, not just in terms of meeting our business goals but in the way the teams worked together and how we approached our challenges.
Do you believe that the technology industry has a responsibility to evangelize STEM as a viable career option for young girls? What would that look like?
They may not see it as a responsibility, but it's something that's in their best interest to do. The U.S. has a shortage of engineers, leading to difficulties in hiring and execution. The industry would do better if they were able to bring more women and minorities into the STEM workforce.  Getting women and minorities to see engineering and science as an interesting and achievable profession very early in their education is important.  As an organization, setting goals for some type of annual STEM engagement at colleges and at high schools is a metric we should track to, just as we track to how many times we get out to see a customer. And then secondarily, if technology companies could make their advertising more available and more appealing to young women and minorities, that would be a good approach as well.
What advice do you have for young women considering a STEM career?
Focus on the work and technology.  Work hard.  If you have the ability to build a team, surround yourself with the best people you can get.
Any final thoughts?
CAES has a unique opportunity and a lot of momentum that I didn't think possible three years ago. The rapid change and the successes we've been able to build, even within the last 18 months to two years, is striking. If we can continue to build on that, the future of CAES is bright.