Overview
Image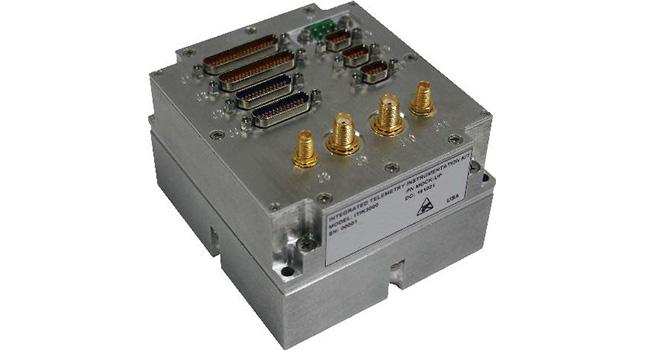 iTIK-3
integrated Telemetry Instrumentation Kit
The  iTIK-3 integrated Telemetry Instrumentation Kit is a small, light-weight, low-cost telemetry system. The iTIK-3 is a fully integrated system that includes a Data Acquisition System, Optional Encryption, and Telemetry Transmitter.
The iTIK-3 is a flexible telemetry instrumentation kit designed for applications where minimum size, weight, and power (SWaP) are critical. It provides an 80% reduction in weight and a 50% reduction in volume versus individual telemetry components.
Highlights
Key Features
PCM Encoder - fully programmable, up to 40 Mbps
5 Watt Telemetry Transmitter, PCM-FM/SOQPSK-TG/Multi-h (ARTM) CPM
Integrated FTS power distribution
Light weight (16 oz), small size (24.4 cu. in.)
Master/Remote operation with PCM880 remote encoder for added channel capacity
Designed for extreme environments
Optional embedded KGV-135A encryption
Optional dual redundant flight termination receivers, either tone based or EFTS (Enhanced Flight Termination System) compatible
Optional GPS Receiver
Benefits
Dramatic reduction in SWaP vs. individual telemetry/FTS components
Provides a common system with maximum flexibility and scalability across platforms
Guaranteed interoperability of system components simplifies system integration
Eliminates the need for cabling between system components
Support
Do you need help with an existing product?
Our customer and technical support teams are happy to assist.