Overview
CAES Memory Products are perfect for your high reliability in extreme environment applications.
CAES is a long-term supplier of memory products for harsh environments and offer over 30 products in our non-volatile and performance memory familes.  Our devices meet all the stringent mechanical qualification requirements defined in MIL-PRF-38535.  For high reliability, products are available as QML-Q and QML-V qualified (varies by part).
CAES offers an innovative range of memory products to solve challenging problems in harsh environments from low earth orbit satellites to deep space missions while meeting the growing demand for data, connectivity and bandwidth.
Image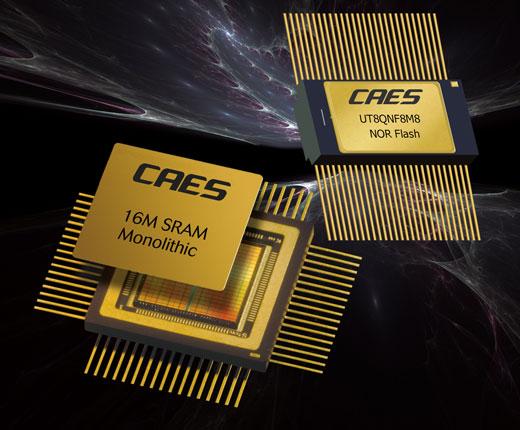 Do you need help with an existing product?
Our customer and technical support teams are happy to assist.
Are you ready to order?
Our team is happy to assist.


Stay Engaged with Us
Keep apprised of the latest news by subscribing to our CAES In Point newsletter.